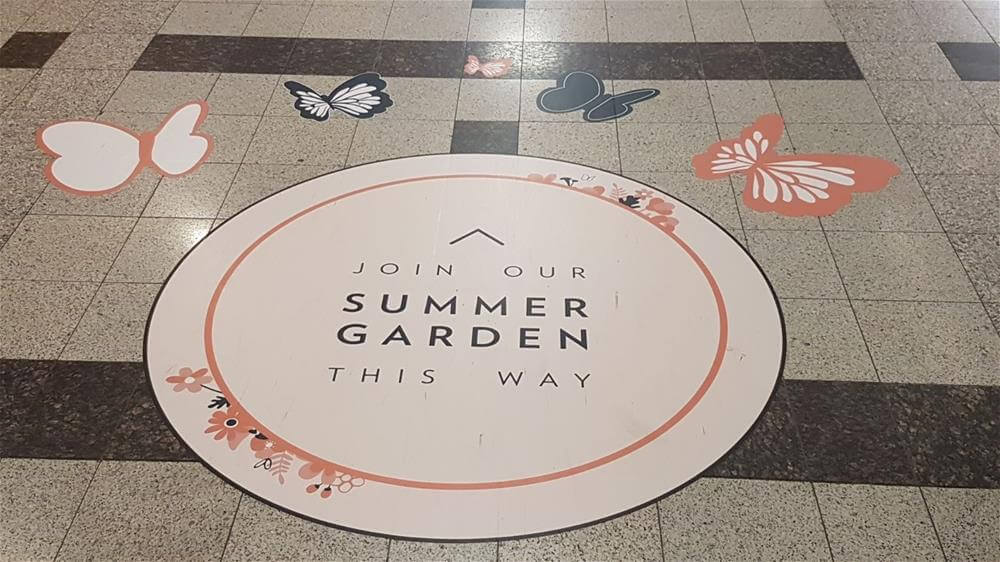 Signs, graphics and visual communications are great tools to use when promoting your businesses' products and services, there is a vast variety of the types of signage that you could use to help inform your customers about your product offerings and the services that you provide.
These include temporary signage such as banners and posters to wall, window and concrete graphics, wearables and promotional items. Wherever you have a surface, there is a signage application that can turn it into an advertisement for your products, services and their features, benefits and pricing. These don't have to be limited to walls and windows. We can help you discover innovative ways to utilise your building's unique features - the steps at the front of your building, railings outside your premises or even elevator adverts.
Ideally, when promoting a product and service you will utilise a number of these types of signs to ensure that your message is seen in multiple locations. Through repetition and innovative placement, your messaging can create a lasting impact on your existing and potential customers.
When considering the types of visual communications that you would like to engage with, review the ways that your desired message can be changed depending on the space available on the different signage applications.
Banners, wall and window graphics can offer large spaces for you to put all the required information on, whereas on promotional items such as pens and wearables your logo may suffice.
Whatever information you choose to include on your signs and graphics, keep your message transparent across all of your marketing collateral. This is key to helping your customers understand how your products and services can be of benefit to them. By delivering clear and concise messages you could develop a trusting relationship with your customer, as long as the purported features of the product and service are delivered following the customer's purchase.
Design features such as keeping consistent colours, shapes, logos and wording, that can easily be associated with your brand, are ways to reflect that the messaging on signs and graphics are part of the same promotional campaign. Having the same elements featured across all of your signs and graphics (which promote a particular product and service) if seen frequently enough by customers, will help keep your messaging fresh in their minds.