TLS Contact
---
Bold Branding Creates Alternate Atmosphere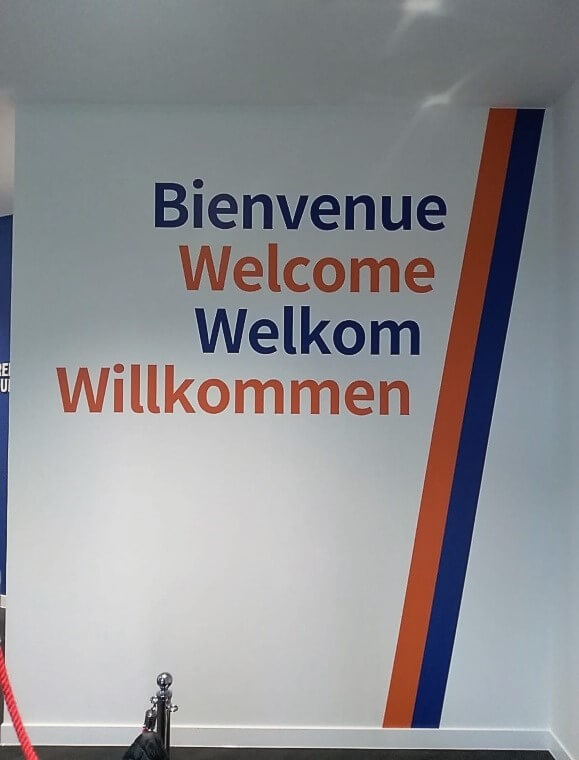 The Challenge
Travel visa processing company, TLS Contact expanded at an exponential rate due to Brexit. To accommodate the rapid growth, TLS required new office facilities and fresh signage to brand the space and direct the general public, when within the facility, to ensure ease of service.
The Solution
With the TLS building being extremely busy on a daily basis, wayfinding and direction signs were the highest priority to ensure ease of use and functionality of the space. The TLS brand colours were used as a backdrop to the directional information, creating a clean and bright visual effect.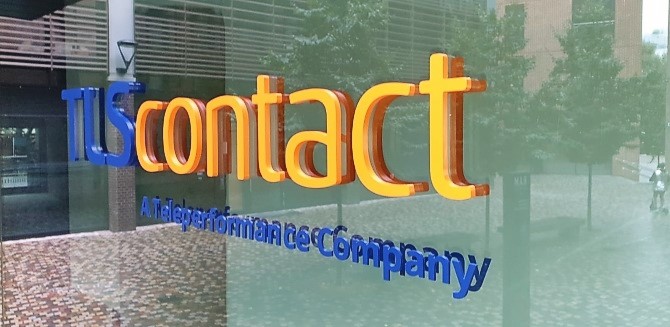 FASTSIGNS® used clear acrylic panels with vinyl prints and wording positioned on the reverse to provide robust directional signage. These signs were affixed to walls and doors, sharing directional
information and corresponding location-based information. Wall graphics were used in waiting areas to create a vibrant and inviting atmosphere. Internally, dimensional letters were installed to share the logo in the reception area. Numerous prints both large and small adorned the internal walls, some sharing destination imagery, others sharing important information with staff and visitors.
Externally, projecting signs and flat-cut acrylic letters were installed on the exterior of the building, helping create identification features, as well as window graphics incorporating directional arrows to indicate where visa applicants should go.
Additionally, printed materials such as flyers and leaflets were produced to provide take-home information to users of the TLS service.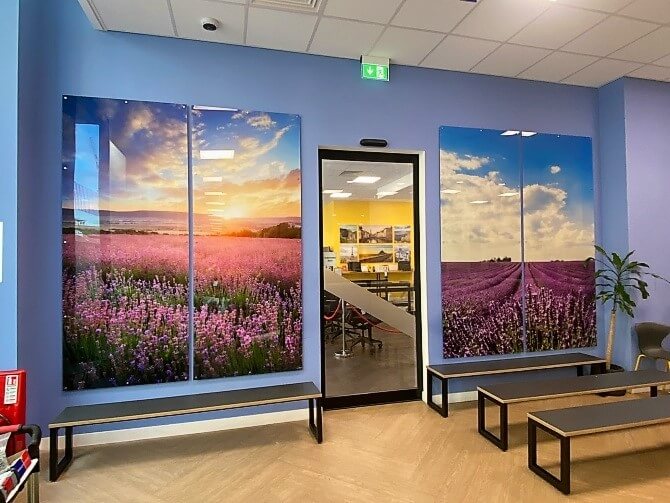 The Result
TLS staff commented how the attention to detail with the directional signage and atmospheric signage installations had impacted the attitude of visa applicants, whilst waiting within the processing facility. This, in turn, has had a positive effect on the team and their well-being and motivation whilst at work.
*This project was completed by FASTSIGNS of Hammersmith.