Station House Vets
---
Heritage Brand Refreshed for the Future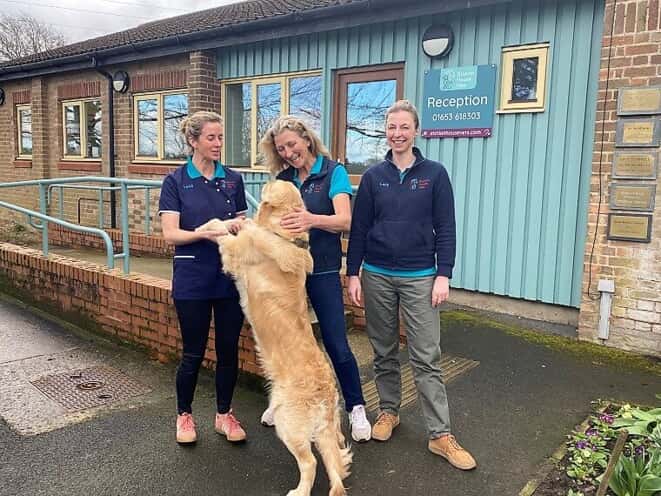 The Challenge
Station House Vet's reputation in its local community has been highly trusted for 50 years. With a new Vet taking over the practice, they required the branding to be refreshed but to maintain the look and aesthetic that customers knew and valued so highly.
The Solution
FASTSIGNS understood that Station House Vets were leveraging the past reputation of the veterinary practice, whilst implementing a fresh new signage system into the facility. The new signage would simultaneously create a modern, professional aesthetic that recognised the historic and loyal ties
customers had to the business.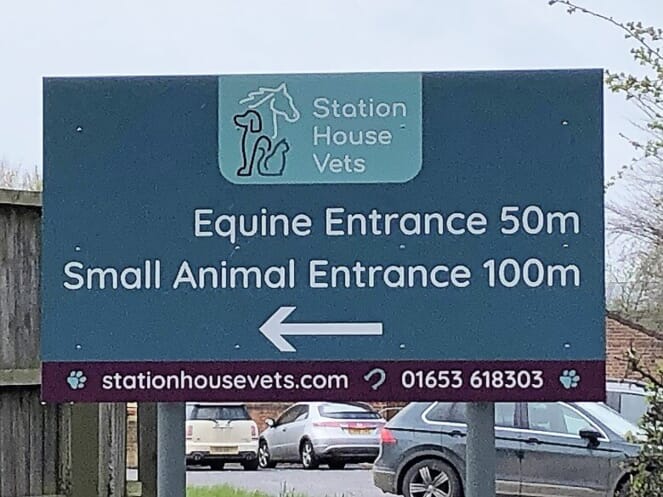 Following an onsite visit, FASTSIGNS recommended maintaining the Teal and Maroon colour pallet, however, swapping the dominant colour of the signage from Maroon to Teal. With teal being a colour that is often used to represent clinical and sterile environments, this decision aimed to help to influence the vet's customers positively as to the quality of service delivered by Station House Vets.
FASTSIGNS even added small touches to the sign designs. For signage referencing the equine facilities, horseshoes were included in the design. For small animals, paw prints were incorporated. These small details delighted the customer.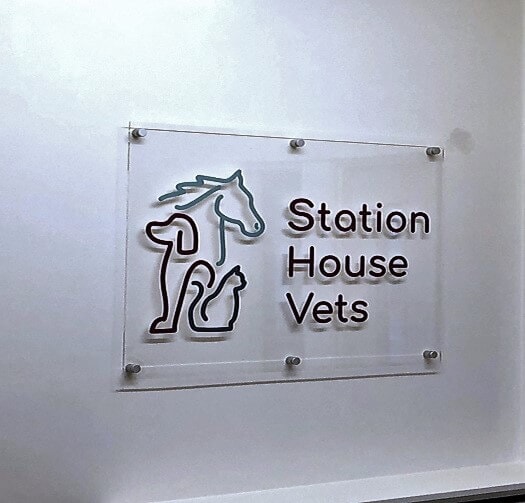 Over 40 signs were installed across the practice, including interior door signs, exterior health and safety, informational signage and interior and exterior branding.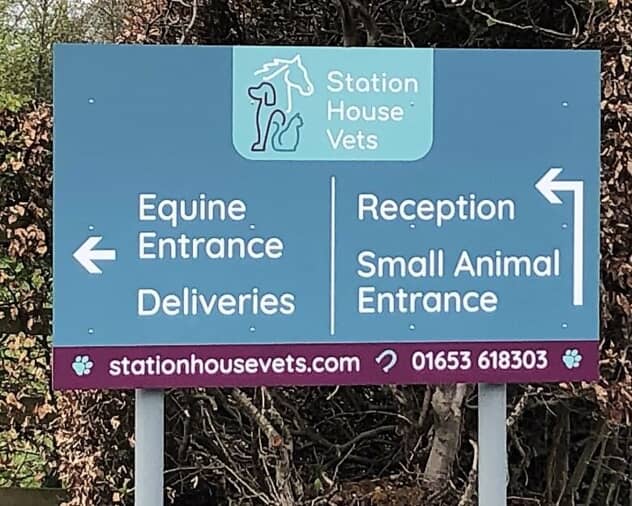 The Result
Station House Vets has a modern signage solution and a satisfied customer.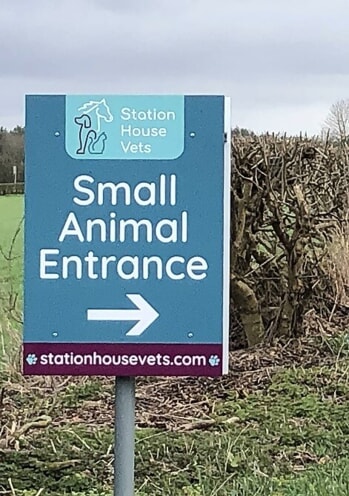 *This project was completed by FASTSIGNS of York.