Signia Hearing
---
Signs That Link Sounds and Vision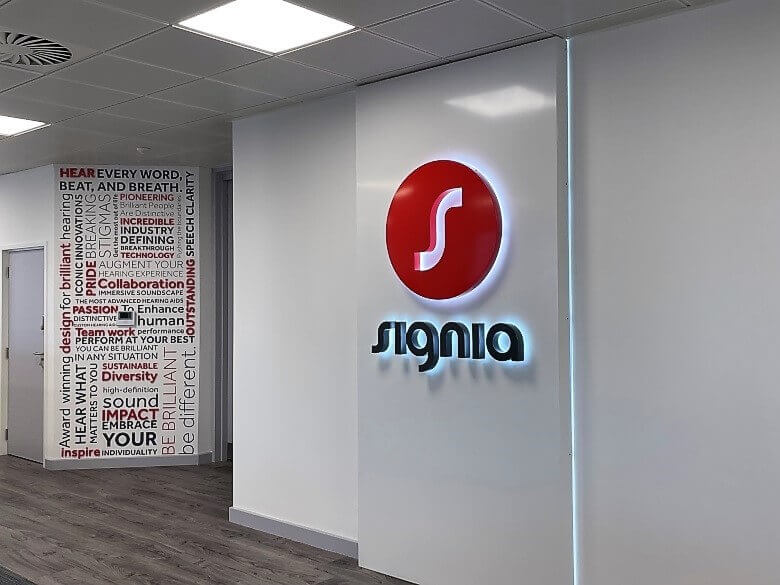 The Challenge
FASTSIGNS was approached by Signia Hearing as they prepared to relocate their business into larger premises. They required help branding the interior of their new facility and were looking to prioritise their brand culture and key messages in their interior décor. By showcasing their brand so prominently in their fixtures and fittings, they believed that staff, customers and visitors would more effectively understand their product offering and service promises.
The Solution
Delivered in phases to help with cash flow, the newly refurbished offices provided a totally blank canvas for FASTSIGNS to take Signia's brand and effectively display it, within the new office location. FASTSIGNS worked closely with Signia's marketing team to deliver brand visuals which adhered to the Signia brand guidelines and provided maximum impact.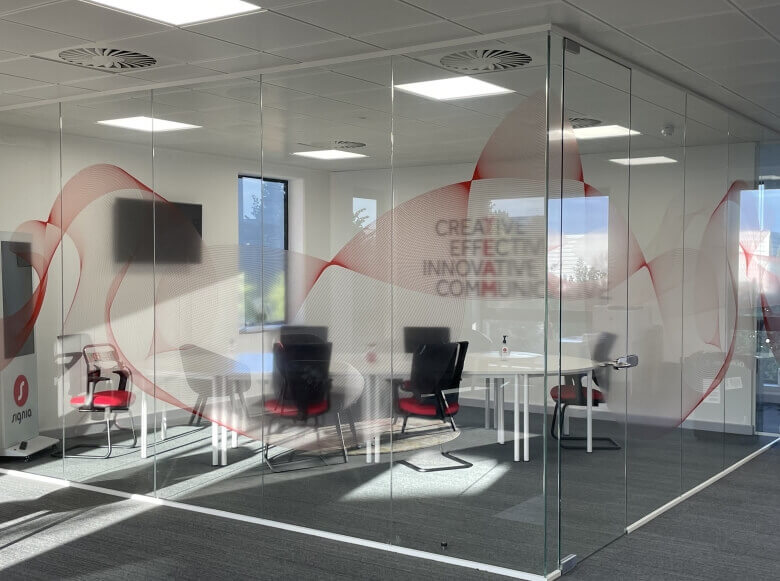 Continuous vinyl graphics, that incorporated a sound wave design, were used throughout the office. FASTSIGNS' production team tested a variety of products that would work on walls, windows and glass partitions to ensure there was no break within the graphic.
In the reception area, FASTSIGNS recommended a simple but effective illuminated aluminium tray, from floor to ceiling that incorporated a large illuminated logo in the middle. The colour scheme of white, red and grey helped to create a statement as visitors arrive at the facility. To help boost company culture, a wall dedicated to company values was installed using the Signia colour pallet. To create interest, a combination of vinyl lettering was accented using 5mm and 10mm PVC flat-cut letters, creating the appearance of undulations, which replicated a wave of sound and highlighted key phrases.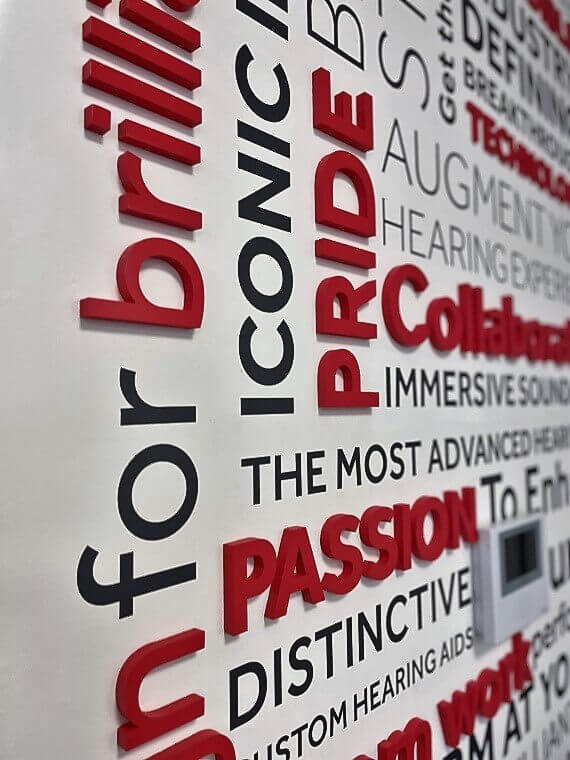 The Result
Signia was delighted with not only the products but with the depth of knowledge and experience that FASTSIGNS brought to this project.
The second phase of the project is now in the initial design stages and will progress during the Summer of 2022.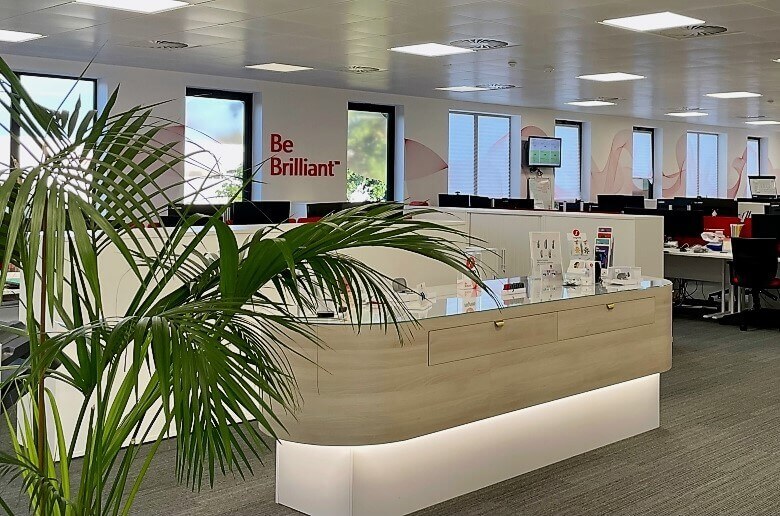 *This project was completed by FASTSIGNS of Crawley.