The Rug Company
Window Graphics To Promote Product Launches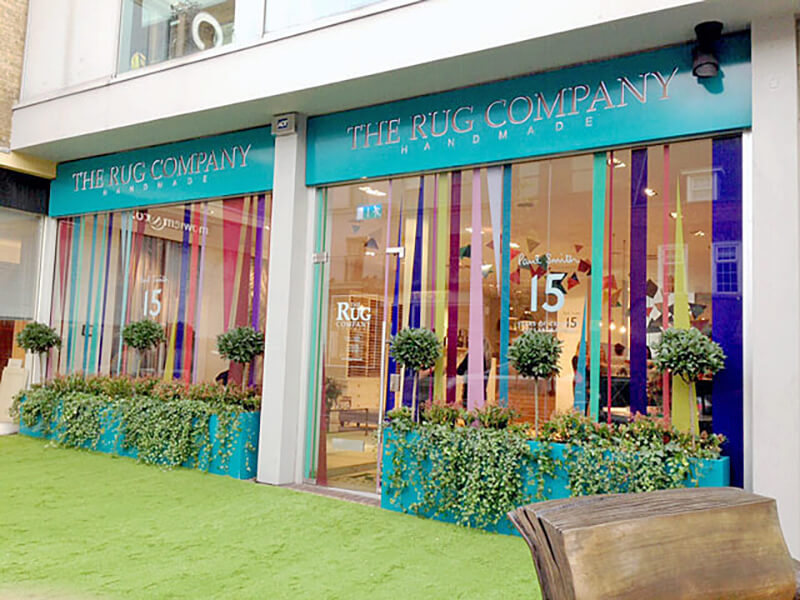 The Challenge
The Rug Company is a high-end provider of designer rugs, with new product releases happening frequently. They wanted to create awareness of new product releases utilising their large windows at the front of their London based store.
The Solution
The Rug Company wanted to promote the launches of new products and events and wanted to use their large windows, as an opportunity to make a visual representation for each new product launch.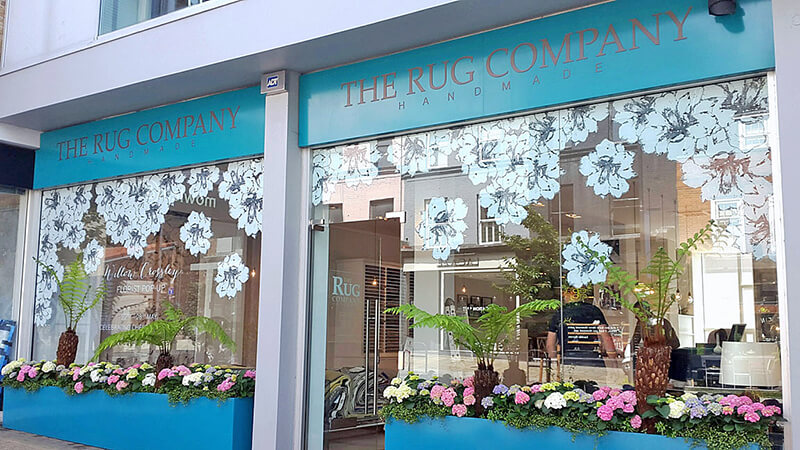 FASTSIGNS began holding detailed discussions with the client over the various material options available, recommending the use of a temporary window vinyl that could either be printed, cut or contoured depending on the design requirement.
This type of vinyl graphic can easily be installed and removed at a relatively inexpensive cost. The team also outlined the level of detail that could be achieved within the window graphic design. FASTSIGNS worked with the Rug Company's design team on numerous occasions, to create visual graphics that tied into the aesthetic or brand of the product that was being launched, delivering a high impact visual display.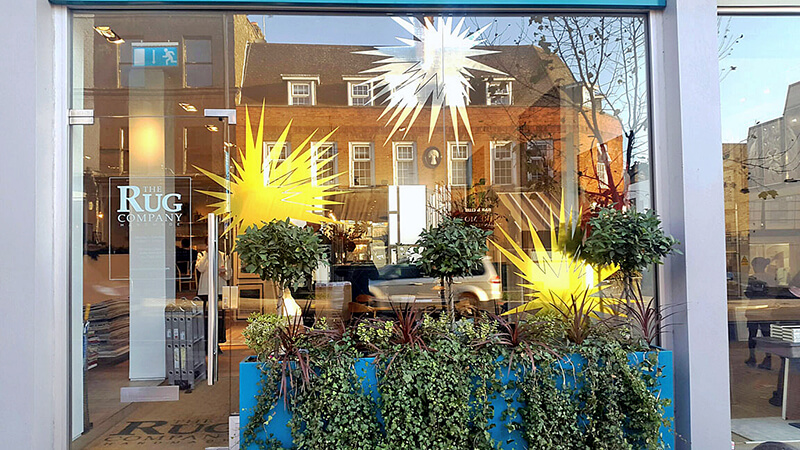 The Result
Each time The Rug Company has a new line to promote, FASTSIGNS delivers window graphics to compliment the product. The frequent change in window graphics silently communicates to customers that there are new products in stock and creates a talking point for passing foot fall.