Katapult
---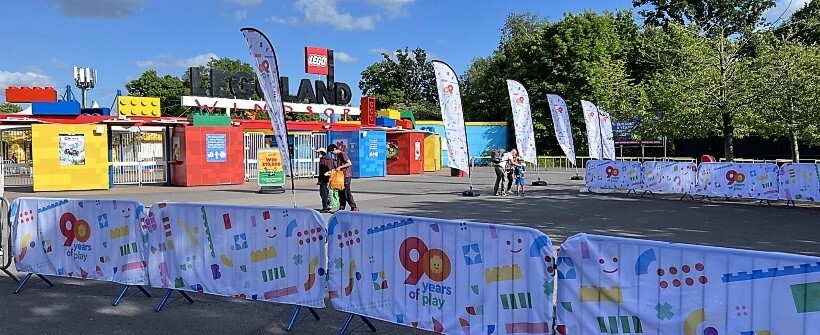 The Challenge:
As an existing customer, FASTSIGNS has helped Legoland with many installations, at their Windsor location. As the world reopened after the Pandemic and the Lego brand celebrated its 90th year in business, the Berkshire-based theme park would take part in the 'Rebuild the World' event. The celebrations would take place simultaneously at every Legoland location, globally and FASTSIGNS was required to help ensure that Legoland Windsor was ready to take part.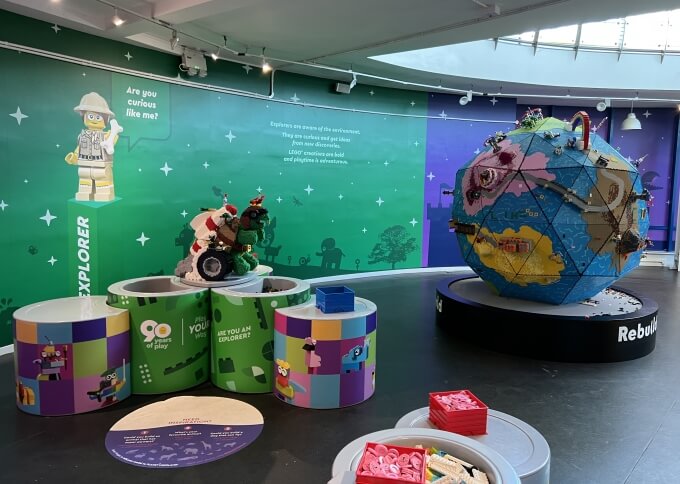 The Solution:
Following a strict set of brand and event guidelines, FASTSIGNS helped to rebrand both the exterior and internal space in the 'Creation Centre'. To the exterior of the building, FASTSIGNS installed window graphics depicting lego motifs and characters. To help ensure the building was easily identifiable, large letters made from foam PVC were installed on the existing sign trays and fascia fixtures.
To help draw park users to the Creation Centre and the event, FASTSIGNS recommended a suite of temporary event-type signage, that would raise awareness and attract attention. This package included flags, barrier covers and pavement signs, positioned prominently to encourage people to investigate the latest installation at the busy theme park. Additionally, FASTSIGNS made two mobile totem signs that acted as portable wayfinding signs for this particular event but can be reused and rebranded at future events.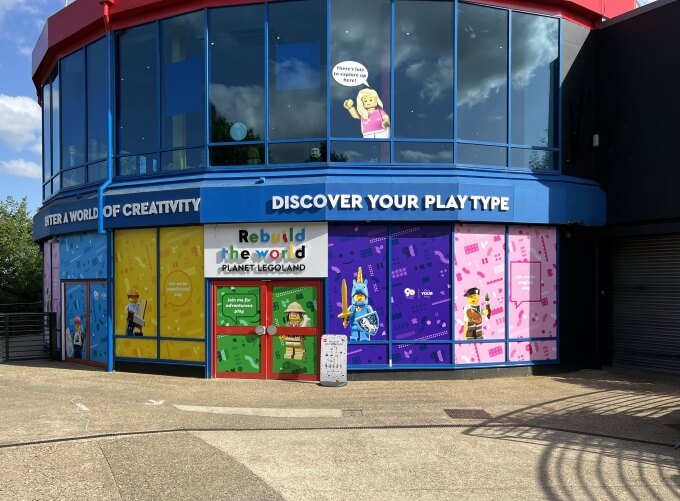 Inside the Creation Centre, FASTSIGNS helped to create an atmospheric visual by installing window and wall graphics, as well as wrapping furniture in hardwearing vinyl. The implementation of these signage features helped to cocoon young guests within the experience and created an area that would encourage engagement and creativity.
The Result
FASTSIGNS was able to rebrand the event space ready for the global event launch and implemented signage that would act as wayfinding, helping attract attention and inform park users about the event.