Qiiosk
Signage Enabling Contactless Dining Experiences

The Challenge:
Qiiosk, an independent software company offering an all-in-one tool for contactless dining and hospitality experiences, had experienced intense growth during the Coronavirus Pandemic. They required tangible signage that clearly showcased the capabilities of their service and delivered a professional brand appearance.
The Solution:
FASTSIGNS worked with Qiiosk to understand exactly how their QR Code and Near Field Communication technology worked within the hospitality industry, and how the signage solution would be required to visually display the QR codes within eateries, venues and other public places.
The team at FASTSIGNS developed a package of signage, which could be sold on to customers of Qiiosk, which would allow these businesses to fully adopt a mobile order and point of sale service, for the end customer's use. The QR codes needed to be prominently positioned in hospitality venues to allow the end customer to scan the code and access menus and other information. The signage would also need to be displayed in high traffic areas and endure both interior and exterior conditions. The signs would also need to adhere to any number of materials, such as wood, metal or even glass, which would be dependent on the hospitality venues' fixtures and fittings.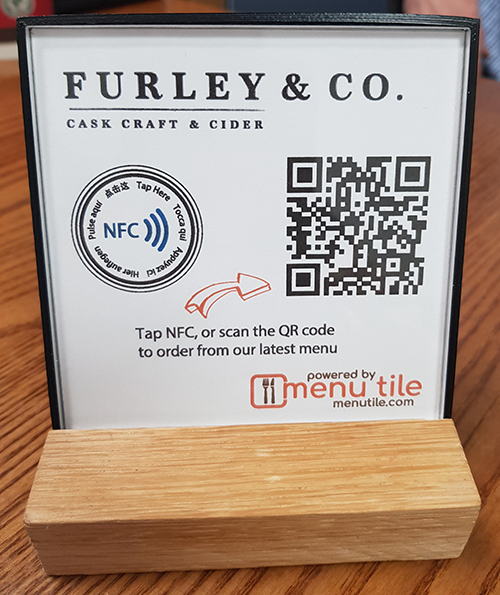 For the signage package, FASTSIGNS recommended the use of two different types of window graphics, repositionable window clings which could be relocated easily, as well as a more permanent longer-term window graphic option. Tabletop graphics could be applied to furniture so the QR codes were at diners' fingertips. FASTSIGNS recommended that these signs could be produced in three specifications of vinyl, allowing a hospitality venue to select the properties required, depending on where the table is situated, either indoors or out. Finally, posters and free-standing point of sale items were suggested to provide an additional call to action opportunities.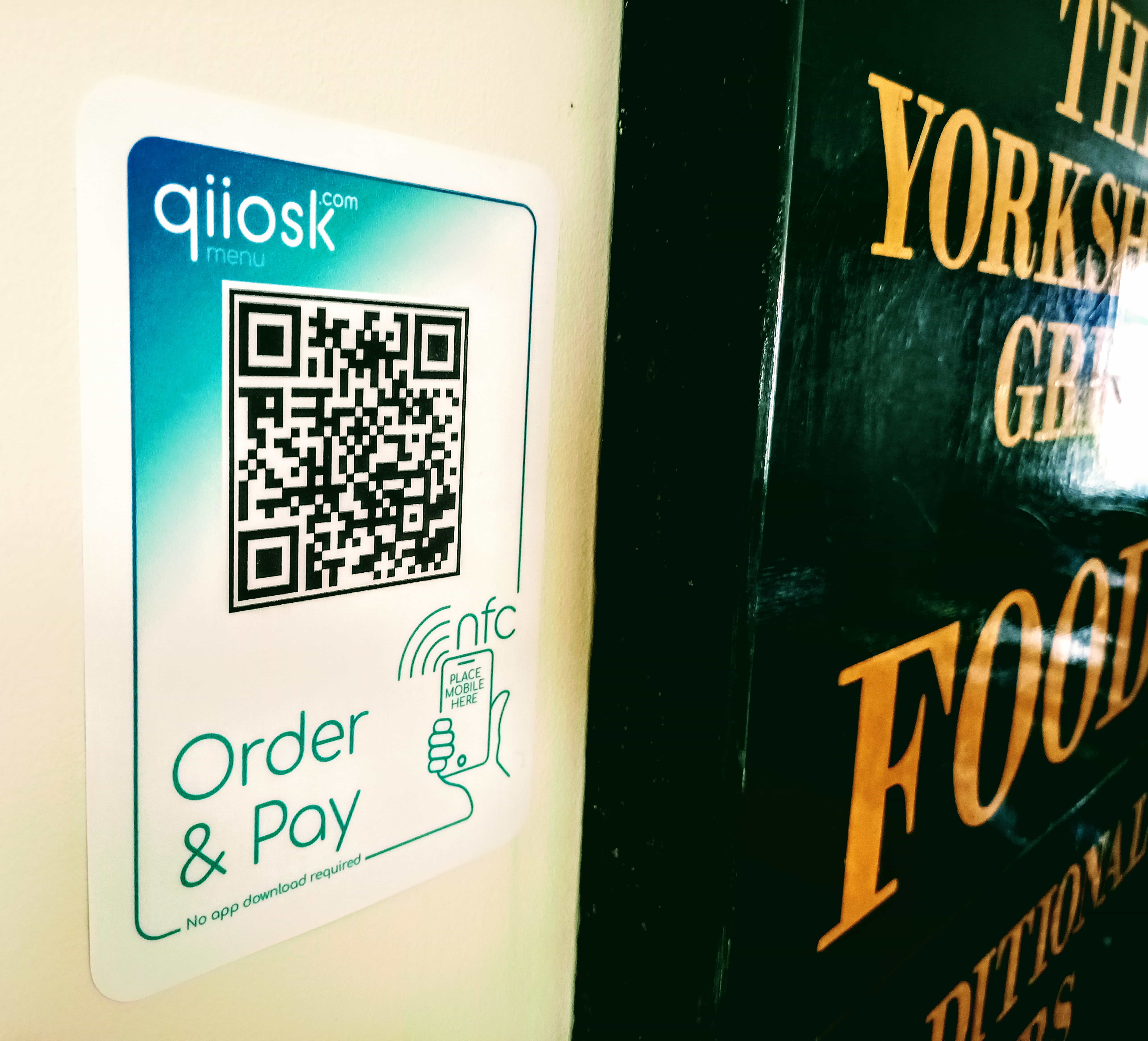 The Result
The package of signage is now used by Qiiosk to sell their product to end customers, with FASTSIGNS offering personalisation of the package to reflect Qiiosk's customer's branding. Managing Director of Qiiosk, Justin Clark said "the signage solution has helped elevate our business and set us apart from the competition. Our customers are delighted with the look and feel of the tags within their own businesses."