SW Cars
---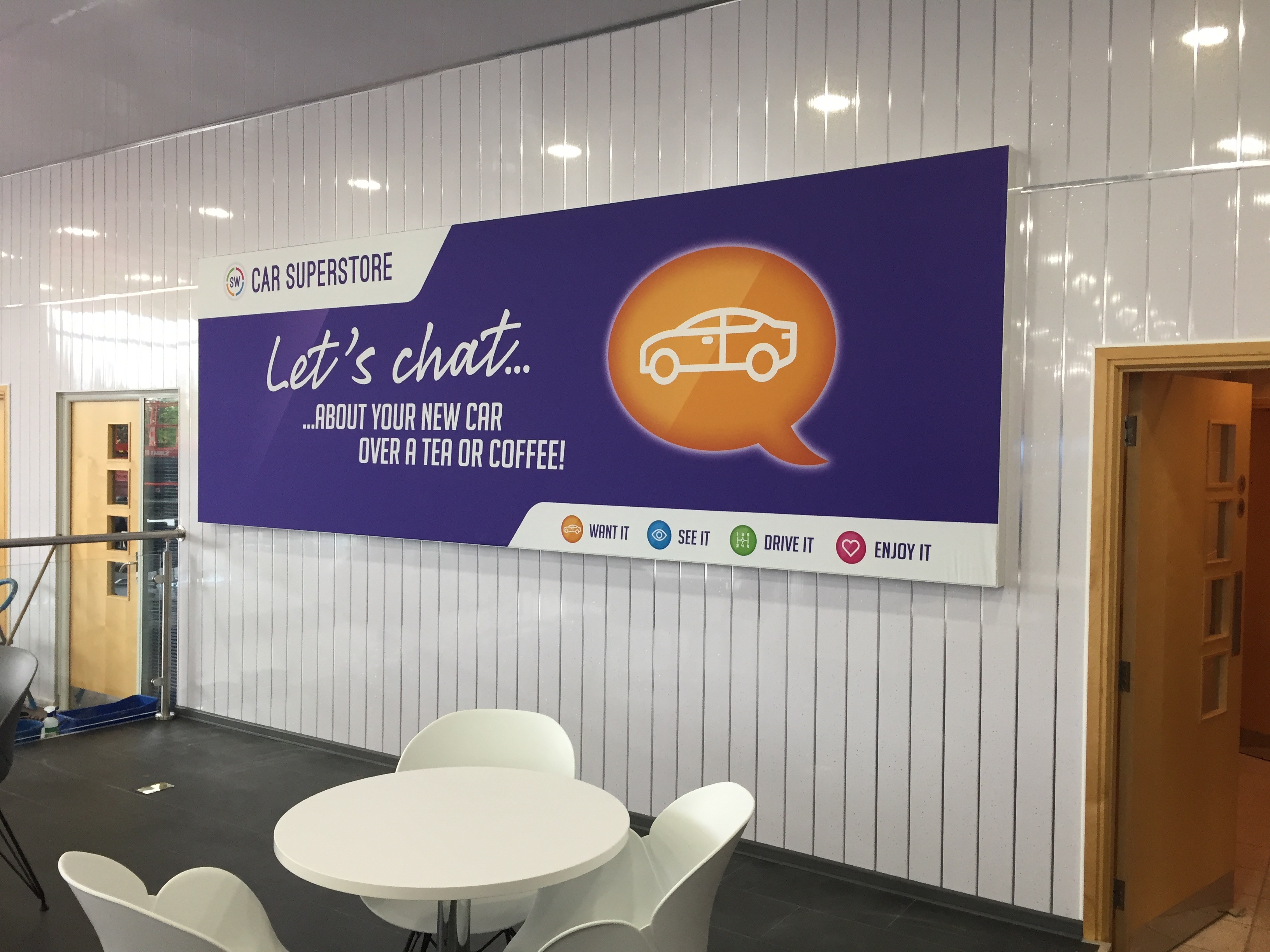 The Challenge
SW Cars moved to new and far larger premises and required attention-grabbing signage which helped them stand out in a town saturated with car dealerships.
The Solution
FASTSIGNS were approached by SW cars to help them brand their new location. Hoping to make a huge impact with their new dealership, the only directive from the customer was to 'Go Big'.
Following a site survey, FASTSIGNS took SW Car's brand elements and suggested a comprehensive mix of signage solutions. In order to attract attention, FASTSIGNS recommended installing three large LED illuminated signs, allowing the business to be seen from a distance, both during the day and at night.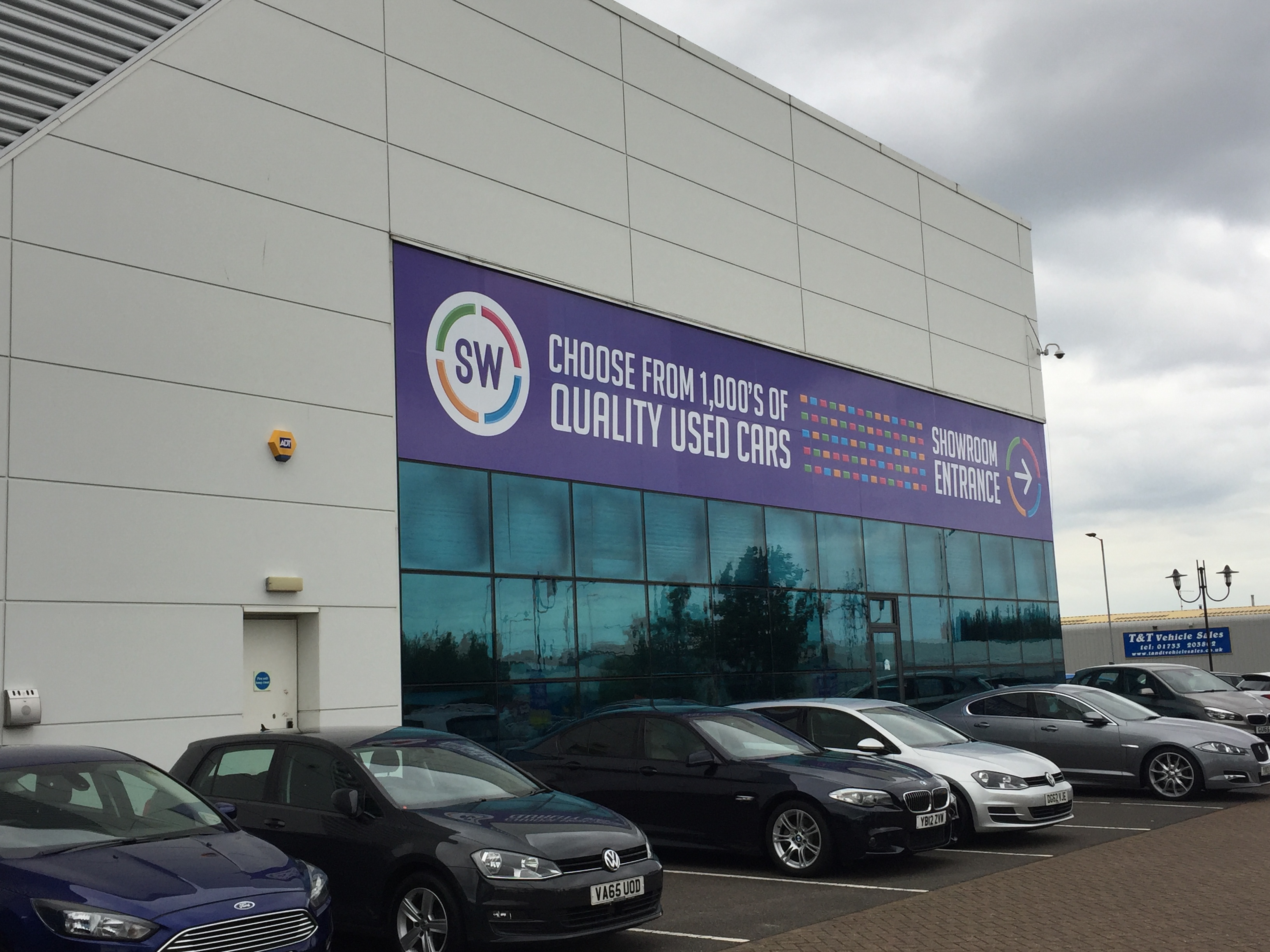 To communicate deals and offerings to customers, FASTSIGNS utilised window graphics to display information such as dealership 0% finance. These floor to ceiling graphics ensured customers were able to access information which could influence their purchase, whilst perusing the car forecourt. Wayfinding information and directional signs were installed to help customers to reach and navigate the showroom and were also incorporated into the design.
Internally, FASTSIGNS helped to create key marketing messages that would silently provide answers to any potential customers' queries. Messages such as 'length of car finance terms' were displayed around the interior perimeter wall of the showroom. These signs were then highlighted further by being illuminated with a pink halo. The addition of bold lighting framed the information and helped to attract the attention of the customer. Overhead banners were also employed to the same effect.
Digital screens were used in the sales area to share multiple messages from one screen, creating an engaging display for waiting customers.
The Result:
The combination of signage and cohesive branding across the site delivered a professional aesthetic and positioned the dealership's service promises and deals in front of the customer, helping to encourage sales and keep the customer informed at every opportunity.