Chesterfield Hospital
---
Immersive Theming Achieved Through Wall Graphics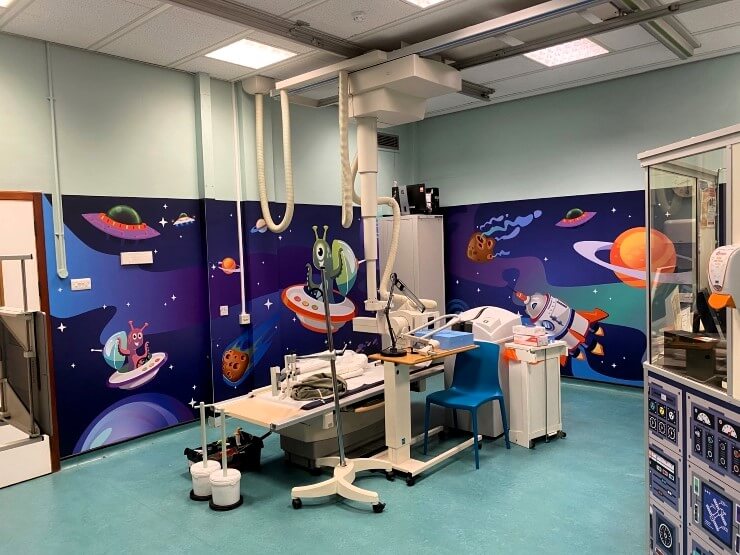 The Challenge
Chesterfield Hospital planned to develop the paediatric x-ray unit within the hospital, creating a space-themed environment to create a calming yet engaging space for their junior patients.
The Solution
With the graphic design for the project being commissioned by a local agency, to our specification, FASTSIGNS assisted by producing and installing the graphics within the healthcare facility. To ensure longevity and vibrancy, FASTSIGNS recommended the wall vinyl to be printed with a matte laminate finish, helping to create immersive space-themed graphics.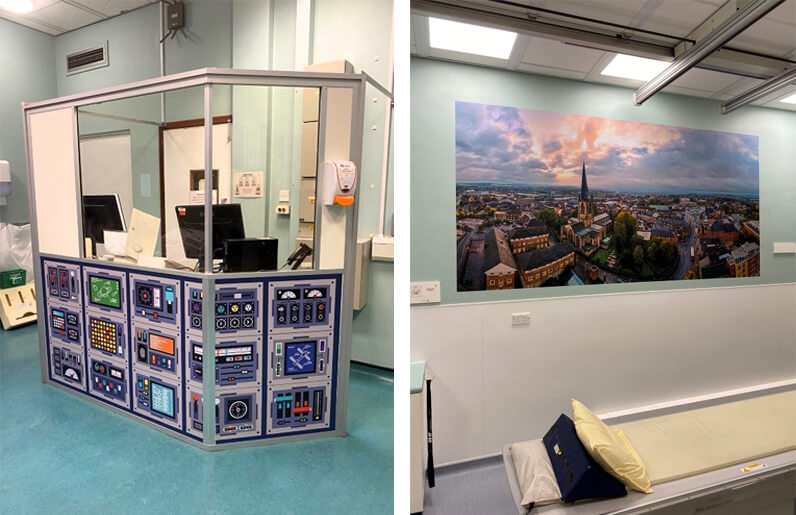 Continuous vinyl graphics, that incorporated a sound wave design, were used throughout the office. FASTSIGNS' production team tested a variety of products that would work on walls, windows and glass partitions to ensure there was no break within the graphic.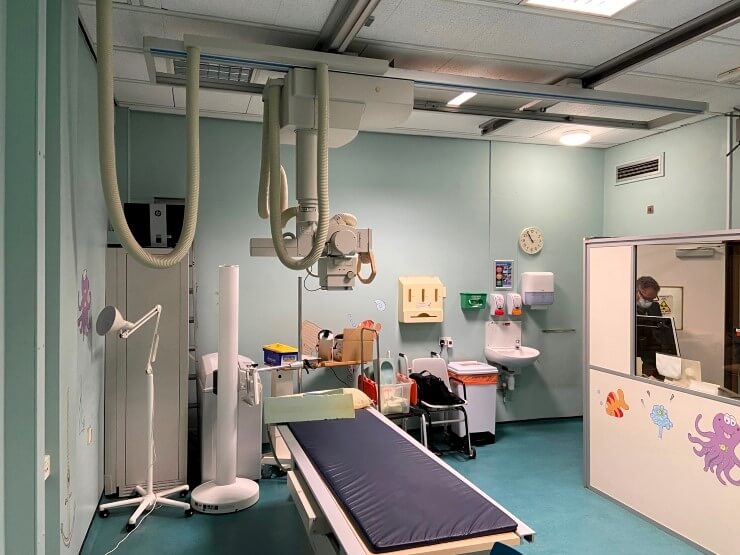 The Result
With the wall graphics installed, FASTSIGNS helped create a visually impactful setting for young children to experience when undertaking medical x-rays, which may have been quite scary to young minds. The bright, cheerful graphics, installed in the X-ray setting helps to transform the area and encourage junior patients to be part of the visual settings as they get their x-rays completed.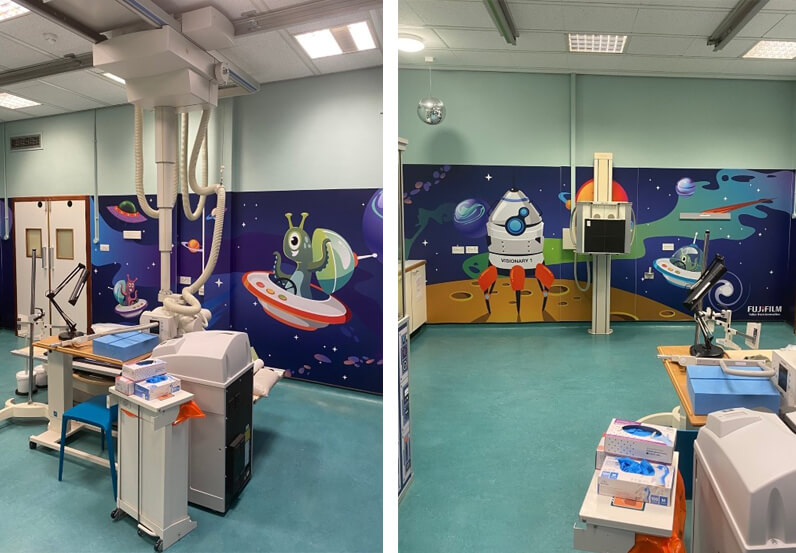 Sophie Mills from Fujifilm, commented on the work provided,"We were super happy with the final result and also the speed and service! Thanks for getting it turned around quickly. The hospital staff are so chuffed and it looks like you've done a really good job with the installation. I'm actually really pleasantly surprised with how accurately everything lines up to what I'd planned and imagined!"
*This project was completed by FASTSIGNS of Sheffield.