Whether you're a retail outlet, a hospitality hotspot or a manufacturing centre, every business needs good quality signage to help with everything, from wayfinding to marketing.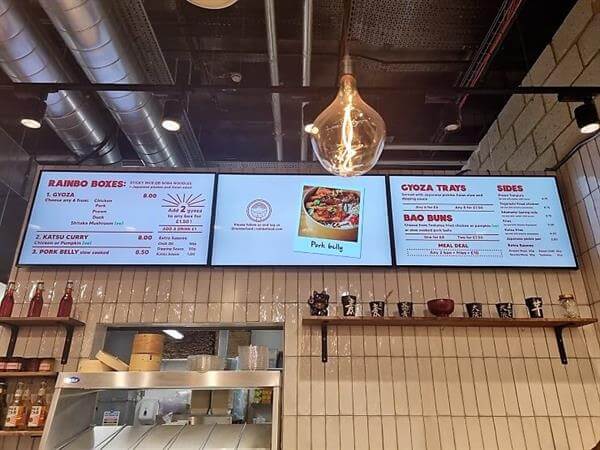 Over the past couple of years you've probably invested in new technology to increase efficiency, save costs and offer increased versatility. Is it time to refresh your signage to reap the benefits of that too?
What are the different types of digital signage?
Just like traditional signs such as banner stands or building signs, digital signage can display text, graphics and images. Rather than being printed onto a textile, plastic or engraved, this information is displayed via LED digital screens.
Digital signs are very versatile and they can be powerful marketing and sales tools, by combining hardware with technology to deliver content that is engaging, can have motion and can sometimes be interactive too. Some of the many types of digital signage available include digital displays, digital kiosks, digital menu boards, digital posters and interactive screens with point of sale functionality.
The benefits of interactive screens
For some businesses, a standalone LED screen is the perfect solution - content can be updated in real time and display moving content with animation, showcase carousels of images, as well as playing videos. To really make the most of the technology though, interactive digital screens offer practical solutions to simple tasks, while always showcasing your brand.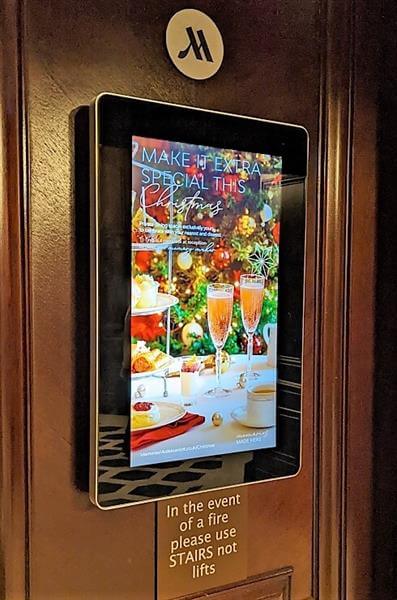 From hotels to GP surgeries, interactive kiosks can greet people as they arrive and prompt them to check in. Restaurants often use them to take orders, while art galleries, museums or retail environments can get creative and host immersive interactive experiences. Once they're installed, it's easy to update their graphics and content, making them perfect for multiple uses as your needs change.
Top 5 advantages of using digital signage
Video and moving image
Unlike traditional signs, digital screens are perfect for displaying video content. Everything from a showreel to your latest advert, or even an instructional video are perfect for showing on these versatile systems and make your communications more engaging.

Customisable
Once a counter sign has been printed, it's impossible to go back and update it if your branding changes, or if you need to edit the information shown. With one LED screen, it's simple to upload new graphics, text or moving images instantly.

Quick to update
Even the most efficient printer will have lead times for turning around a new signage project. Once your digital system is installed, updates can be made in an instant by using the complementary software.

Interactive
As well as moving images, the option to have interactive screens is a benefit that's unique to digital signage. Using interactive kiosks for self check-in can reduce administrative time for your staff, all while providing an engaging experience for your customers.

New developments are happening all of the time
At FASTSIGNS we're committed to ensuring all of our centres have access to the latest in sign making technology. We always share industry innovations within our global network of experts, to give our customers access to the best solutions for them. By investing in digital signage now, you'll be the first to benefit from any new developments and upgrades as they happen.
Learn more about our range of interactive digital signage.