An interactive brand experience provides the opportunity to create a more memorable impression with a customer, patient or prospect; it goes beyond marketing and allows the opportunity for a deeper experience with your brand, its mission or services. Your signs and visual graphics play an important role in the interactive experience. From innovative digital technology to finding new and fun ways to use printed signs, discover three ways to encourage deeper engagement while still providing functional value.
1) Organisation Historical Timelines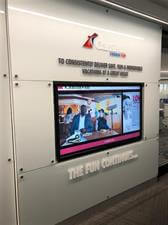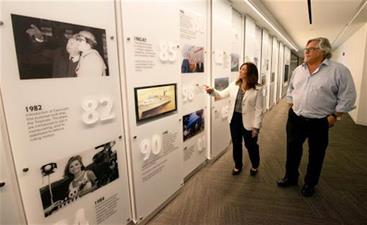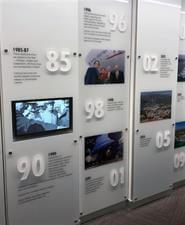 Show visitors, customers and patients your company history and culture with a visual representation of your organisation's timeline, to create a deeper connection. Create an interactive timeline using different types of signage, that can be built to suit your available space and be easily updated when required. For visual interest and depth, consider displaying dates and logos using dimensional numbers and letters to draw attention to important information and key dates. Interactive digital touch screens placed at strategic points within your display or exhibition can provide additional information and historical context using video and images. The content on the screens can be updated as needed.
Showing your timeline in such an interesting and interactive way, will not only wow your guests but also create an element of pride for members of staff who guide visitors through your timeline. Guests can see where the company started, your longevity and intentional blank spaces let them know that you see a future.
2) Immersive Graphics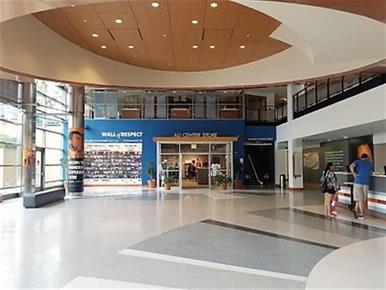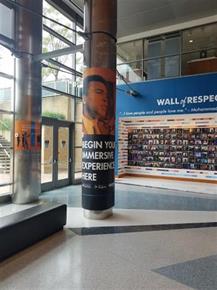 Use signs to create an immersive experience for your visitors and guests.
Consider using signs that have augmented reality capabilities. Augmented reality allows a visitor to scan an image using a mobile device, which takes them to other information on a website, such as videos, text or competitions. This information can be digested there and then or be saved for another time. Using Augmented Reality signs add another layer to your messaging and can be displayed at your facility using murals and wall graphics. The action of scanning the image or QR code allows your immersed audience to take a bit of your facility away with them and enables them to continue exploring your brand, service or offering in their own time, from their personal handheld device.
3) Photo Frames and Loyalty Cards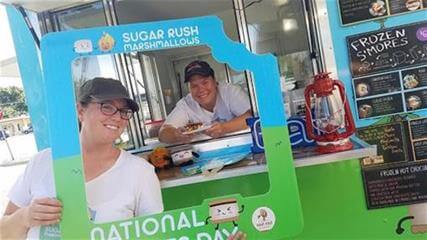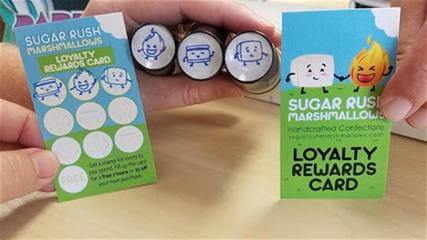 Custom rewards cards help increase repeat visitors and help build brand loyalty. Consider using elements of your brand, such as imagery or characters, where applicable, on your loyalty cards and stamps. To create a more engaging experience at events, use your brand elements to give away free decals and or branded gifts and create a custom photo frame that delivers a social media opportunity for your customers, visitors and attendees, which could additionally promote your brand even further.
Inform, entertain and improve communication with signs and visual graphics that generate a more interactive experience with those who come in contact with your organisation. Ready to create memorable connections and encourage deeper relationships with your brand through interactive experiences? FASTSIGNScan help.