A FASTSIGNS Signage Expert acts like you and your business's personal guide to achieving impactful signage. It's their job to bridge the gap between your signage needs and the technicalities of the signage options available to you. They'll also help you manage your signage project from start to finish and keep you informed and in control, while we work with you to transform your space with graphics that leave a lasting impression.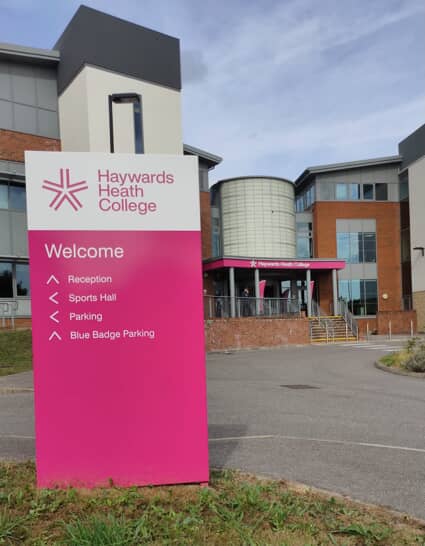 Their first objective is not actually about signage, it's to understand what is important to your business and recognise the reasons for why you're entering into this visual communications project. They'll ask you questions such as, 'what are your objectives?' The answer to this might be, 'we need to direct people', 'we need to tell people about…' or 'we want to share our culture.'
Once your signage experts understand the driver for your signage needs, the next step is to undertake a site visit. During a site visit, a signage expert will be identifying signage opportunities and seeing possible locations for signage that you may not have even considered.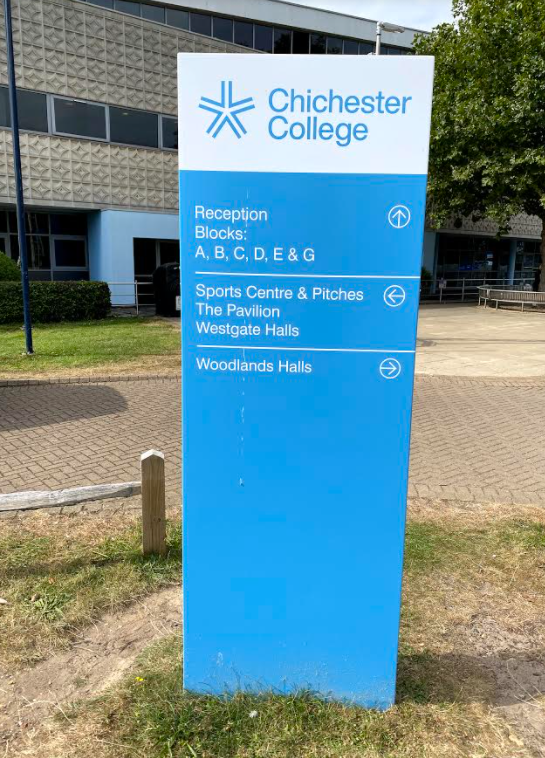 On a recent project for Chichester College Group, Marketing Manager Jane Williams felt that completing a site visit with FASTSIGNS was a joy! Commenting, "I trust them to know exactly where I would want the signage and they even suggested locations I'd completely overlooked."
Once the locations for your signs have been agreed measurements will be taken to ensure smooth production and installation at a late phase of the project. Whilst on the site visit, your signage expert will be assessing the environment that the sign will live in, and taking into consideration the budget you have for the overall project. This assessment will allow them to make considerations for the type of material that your signs can be made from, in order to provide the optimum level of durability and create value from your signage, for you and your business.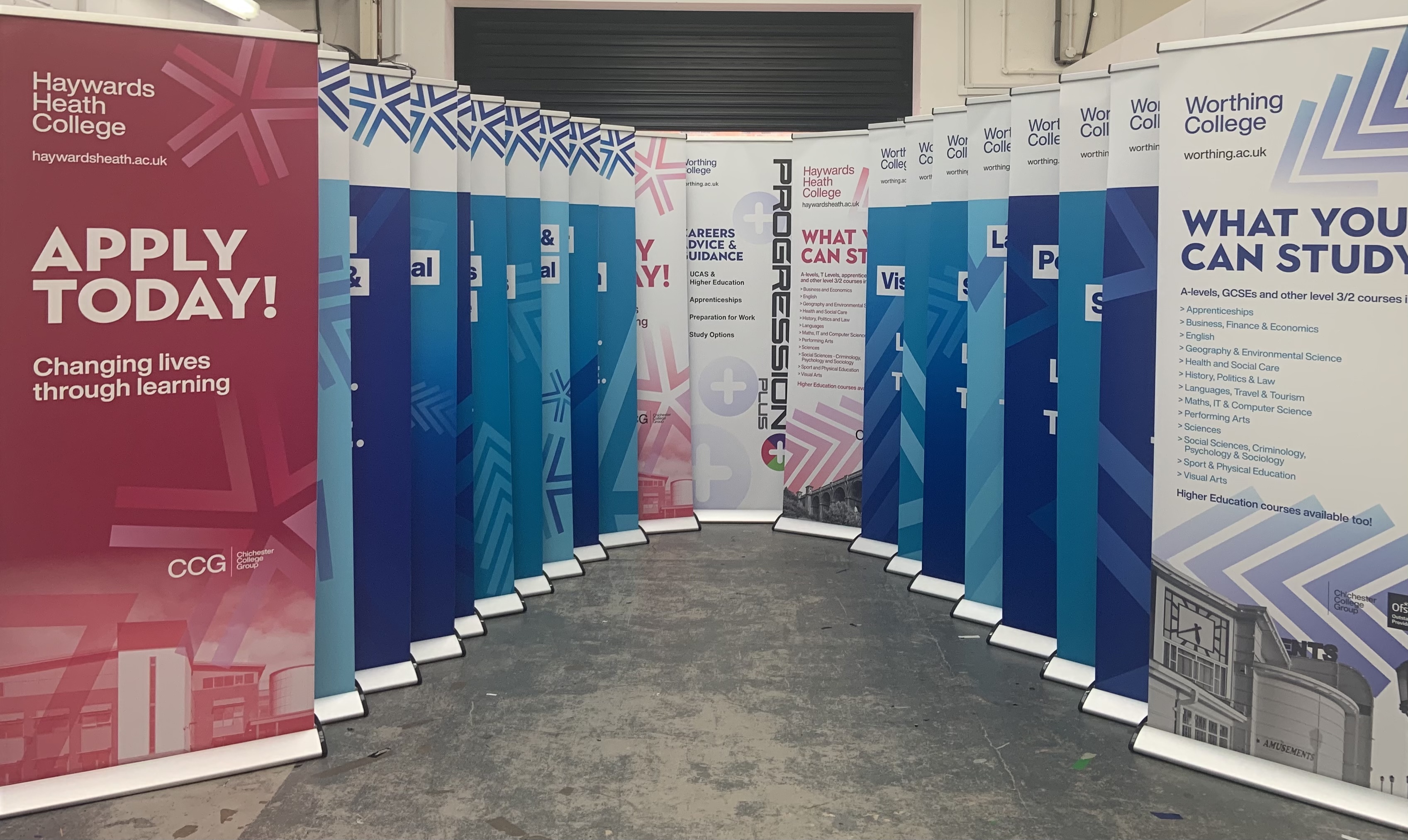 Finally, your signage expert will ask for your assets, such as logos, colour palettes and brand guidelines, unless we're creating these as part of the FASTSIGNS service. With all of this information - the creative process of compiling detailed quotes for your project starts. This can be a collaborative process between you, your signage expert and our graphic design, and production specialists. Once final designs and materials are confirmed and approved by you your designs head into production!
Whilst your signage is being produced, your signage expert will remain in contact with you, to help ensure that you know exactly how your signage is progressing and arrange installation dates with you. And when your project is complete, and your statement has been made, your signage expert is only at the other end of the phone, when you next need a signage solution!