Trade shows, exhibitions and conferences are a great way to promote your business to a mass but targeted audience. Throughout the pandemic, running or attending these events was just not feasible, however with lockdown hopefully a thing of the past, your customers may be ready to return to these events. If that's the case you won't want to miss the opportunity to interact with them and to do so, you'll need the best visual graphics to attract attention. 
It's likely to have been over 18 months since your last conference or exhibition, in that time the world has experienced seismic change. The marketing messages you displayed on your event stand, pop up banners or literature may no longer be appropriate for today's market. With tradeshow season likely to commence in the Autumn of 2021, now is a great time to audit your collateral and develop new visual content with the support of FASTSIGNS.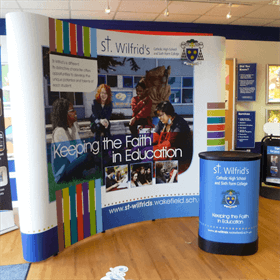 Hopefully, whoever packed away your modular pop up exhibition wall or banners last was conscientious and did so with the appropriate care… however it could have been hastily stowed and may now have sustained damage and your visual graphics may no longer look their best. Don't wait until just before the event to review your exhibition resources, make time now to take a look and work with our experts to develop new designs and imagery.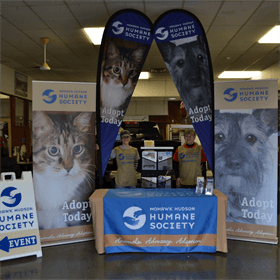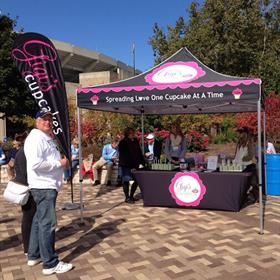 Trade shows are an effective part of any marketing mix and there may be huge opportunities for businesses that haven't previously utilised this method of connecting with their audience before, to obtain exhibition space. Fitting out an exhibition stand with the most attention grabbing signage may seem cost prohibitive, especially for a business that may not know the worth of exhibiting. Pop up branded modular walls, banners and display counters are all trade show signage solutions that don't have to cost the earth. These clever signs can be used time and time again and can be produced at a relatively low cost, with options for interchangeable messaging and graphics, helping your business to get the most out of your first exhibition experiences.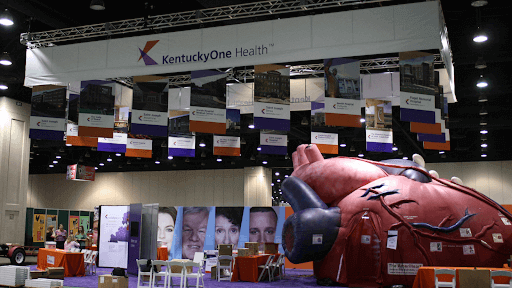 If exhibiting is something your business will return to with frequency, having a purpose built modular exhibition stand, branded fabric hanging signs and digital kiosks and screens are a great way for you to really make an impact when showcasing your business away from home. 
If you're considering returning to tradeshow events, we're more than ready to help you showcase your business in the best light, contact us today for a quote.