The Challenge
As part of their campus redevelopment, Barking and Dagenham College wanted to create a stimulating and ultra-modern environment to inspire their students and visitors. BDC wanted their brand to be reinforced, communicating their message "Do What You Love" throughout all student areas and the management floor.

As a specialist STEM College, BDC needed a state-of-the-art solution which would revitalise their brand and dated campus.

As a leading supplier to a number of FE Colleges, FASTSIGNS® answered the call for help.

The Solution
FASTSIGNS consulted with the Marketing representative at Barking and Dagenham College to create a new visual communications strategy; combining their brand and logo with new signs and innovative graphics to unite with their new, modern campus facilities.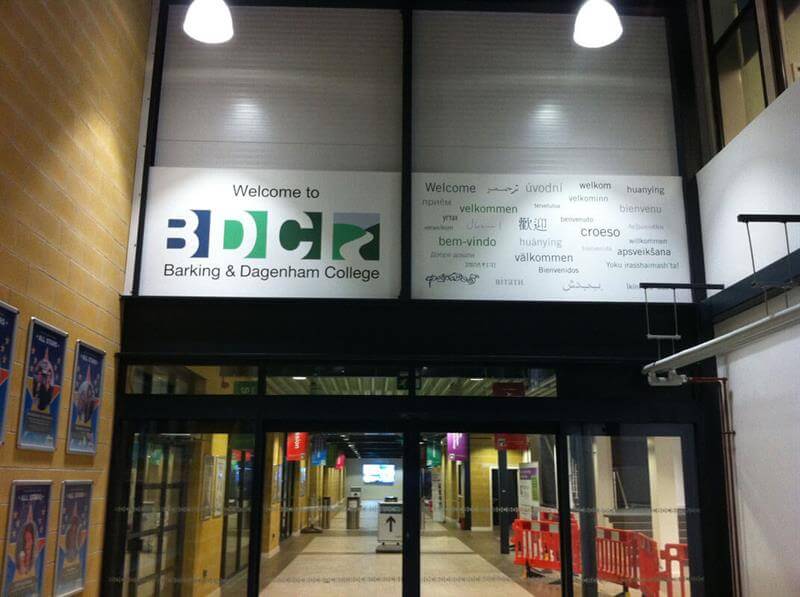 During the planning process, FASTSIGNS Graphic Designer Stuart created mock-up designs and scaled drawings to enable the client to visualise the concept. A full survey of the building was done to ensure all safety aspects of the project were considered. The only thing left was to wait for the students to leave so the job could be started.
The Result
When entering Barking & Dagenham College, you are now greeted in 31 languages, representing the diverse cultural backgrounds of students at BDC and the wider communities. The BDC logo was enlarged to further reinforce the brand and belonging of the students and staff.
Fully customised wall graphics and banners transformed the corridors and student spaces, with motivational phrases and inspiring historical quotes becoming the feature points within the College.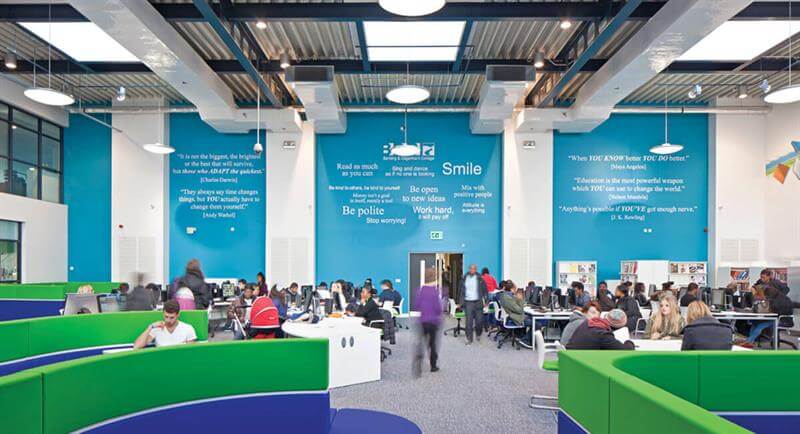 FASTSIGNS incorporated the student's successes with mood-lifting window graphics, creating a colourful environment to enhance the experience of all who visit Barking & Dagenham College.

Students now 'Do What They Love' in a place they love doing it!

*FASTSIGNS® of Chelmsford is owned by Roselyn and Leo Itopa.