When visitors, patients or customers arrive at your location, signs and graphics help them identify where they are and how to get where they want to go. Integrating wayfinding with decor elements ensures that people are not only guided around your facility or campus, but are also receiving a consistent brand experience. Who said wayfinding and directional signs need to be bland? These three organisations found ways to combine wayfinding and branding into signs and graphics that make a visual statement, all while getting the job done.
Park West Student Housing Project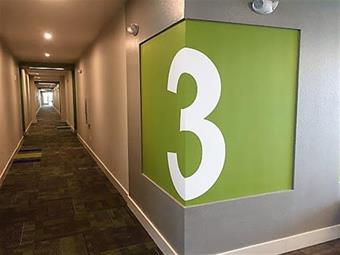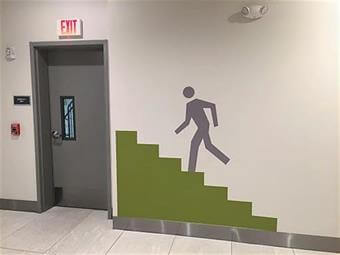 This 3400-bed student housing project features a distinct look and feel throughout the property. Wayfinding signs and graphics were incorporated into the development's modern decor. Unique, bright-coloured wall graphics were used to distinguish floor levels, designate emergency exits and stairwells, and point the way to the property's fitness centre.
Earl & Brown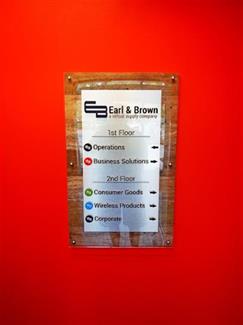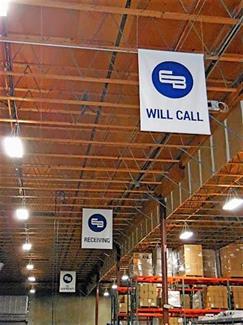 After moving into a new facility, Earl & Brown needed wayfinding and directional signs that guided traffic flow inside and out to ensure efficient operations. Each sign and graphic incorporates the Earl & Brown brand elements, whether it is directing deliveries, guiding visitors in the offices or keeping the warehouse organised
Chuze Fitness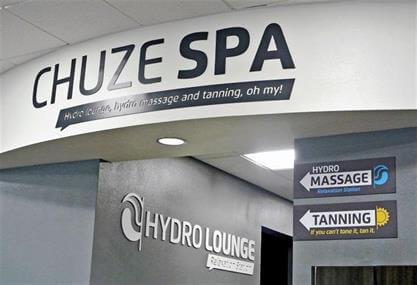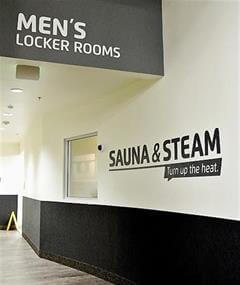 Chuze Fitness ensures its wayfinding signs and graphics are brand-consistent across their locations. Each activity area inside is visually designated with bold graphics, dimensional letters and directional signs that help gym-goers get where they are going.
Guide the flow of traffic inside and out while extending your brand message. Need more ideas? FASTSIGNS is more than more than ready to help.