Over the last 2 years, the UK has faced the Coronavirus Pandemic, with many people's mental and physical wellbeing being affected. Although restrictions have been relaxed in recent months, businesses can take learnings from the way they operated throughout the Pandemic, to help customers feel more relaxed and enhance guest experience with directional and wayfinding signage.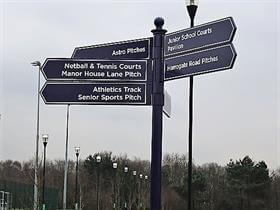 Guest Experience
Guest experience is of paramount importance. If a customer has a great experience, they are more likely to share their experience with friends and family. In this modern day and age, there is the possibility that they could also share their experience on their social media platforms. If they choose to provide an outstanding review, this can have a huge impact on your business. It may encourage new, and existing customers to visit your business again. The small details on signage in your business can make a huge difference and have a positive effect on your business.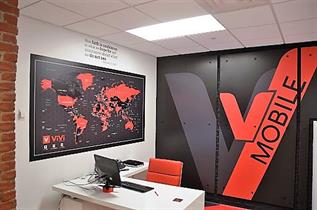 How To Keep Your Staff Informed
Keeping staff informed is an important part of keeping a good flow of communication between colleagues. For example, banners or digital screens can be used behind the scenes to keep staff up-to-date with information on special offers, safety features or changes to offerings, so they can provide the best service to customers.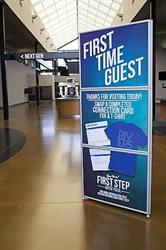 How To Prioritise Customer Experience
It is essential that you explain to your customers how you're prioritising their experience around your business. Keeping them informed tells them how to behave and sets out service expectations. Using directional or wayfinding signage is an empowerment of ease, helping your customers find their way around your business.
Ensure your attention to detail on offers, literature and menus are all up-to-date, as from a customer's perspective, it could make an impact on their return to your business.
On your customers final journey through your business, you could give them thank you gifts or promotional offers as they leave. This is a good enticement for your customers to return and a great way to encourage word and mouth.