Customers planning new signage for their business often come to us and say, 'What's a shop sign actually made from?' After all, they've all seen them but perhaps never stopped to think until they needed one.
As well as being functional, it is important that the sign looks good, stands out to passers-by and attracts them to enter your shop. The materials should enhance brand colours, logos and other information, and be robust . You could have the best shop on the inside but if the sign outside isn't right, it could cost you business.
We understand the importance of getting the material of your sign spot on, not only to showcase your business and brand, but also to ensure that it stays looking fresh for many years, whatever the weather conditions.
Here we describe some of the most common types of material you can use for shop signs and what to consider when making your decision.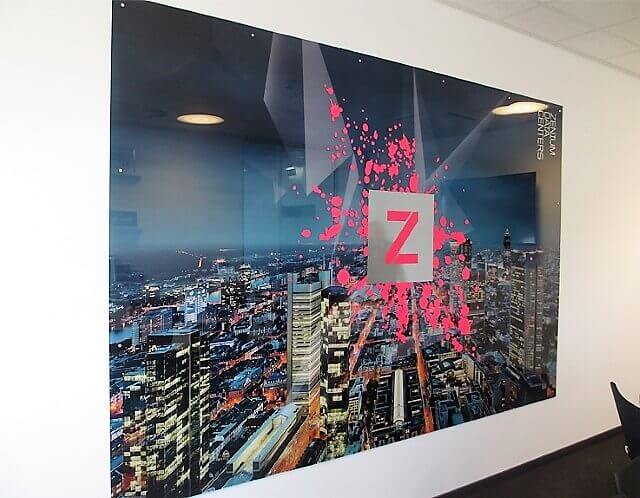 Acrylic
Acrylic is probably the most popular choice when selecting quality signage material, particularly for shops inside large complexes or shopping centres. As well as being less prone to scratching and easy to clean, it can be really vibrant and striking, making it an ideal choice for 3D signage as it can really help your logo or shop name to stand out. Acrylic is also flexible, durable and transparent - perfect for backlit signage.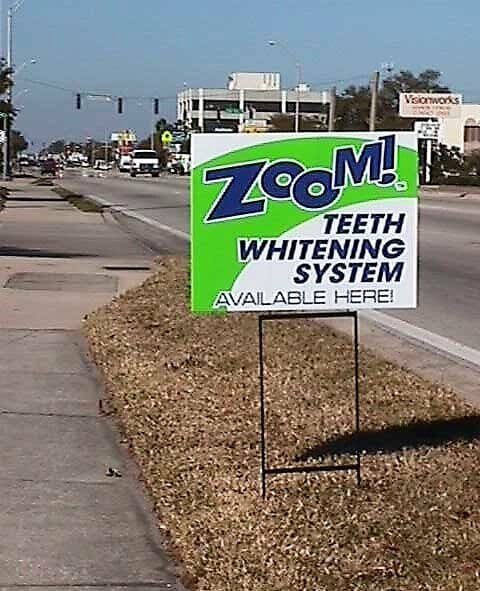 Correx
Also known as corrugated plastic or fluted polypropylene, Correx is made from durable material, with tiny channels that make it malleable and easy to bend. It could be described as an all weather plastic cardboard. Often used for temporary indoor and outdoor shop signage such as sales or estate agent boards, correx signs can be easy to recycle, inexpensive, strong and lightweight.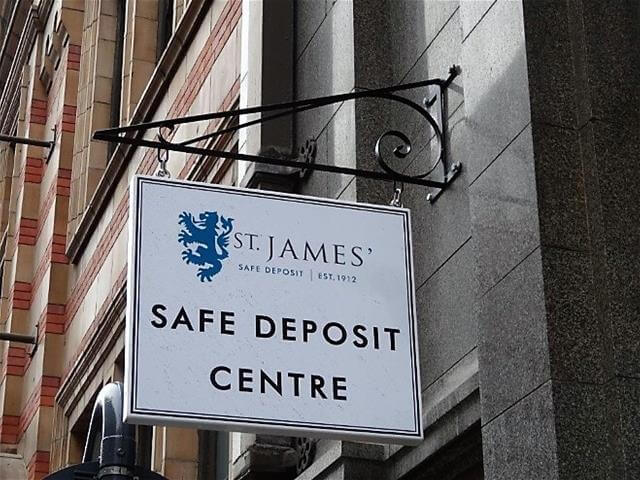 Aluminium
Aluminium signs vary, for instance, brushed aluminium gives your designs an attractive metallic finish, so is a good choice for wayfinding signs. This type of sign is corrosion-proof and water resistant and as such, can provide long-lasting outdoor protection. Having said that, it is also popular for indoor signs and benefits from being lightweight, yet tough and long-lasting.
Another option are painted aluminium signs, offering all the benefits of brushed aluminium but with a smooth, painted finish. They have the dual benefit of being lightweight yet sturdy and are easy to clean and extremely durable.
For larger panel signage, shops sometimes use durable aluminium composite material (ACM) clad material, this is really thin, perfect for outdoor signage and made from two coil-coated aluminium sheets bonded to a non aluminium core.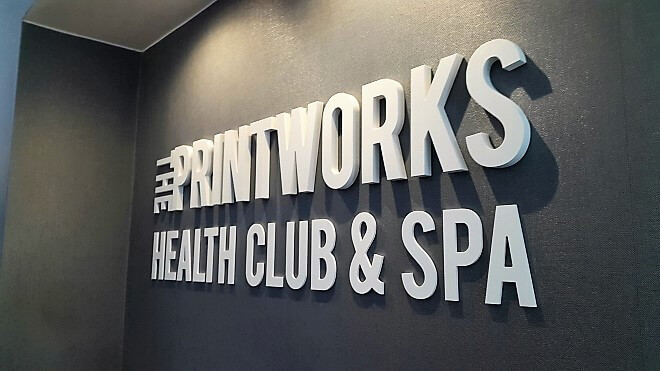 Foamex
Suitable for indoor and outdoor use and highly versatile and economical, Foamex is a lightweight PVC foam sheet that has a high-quality, smooth finish. Often used for restaurants, cafes and bars, this material can come in all sorts of colours, helping you to maximise on your design. When applied to hoarding it can provide a 3D effect and can really help you to stand out.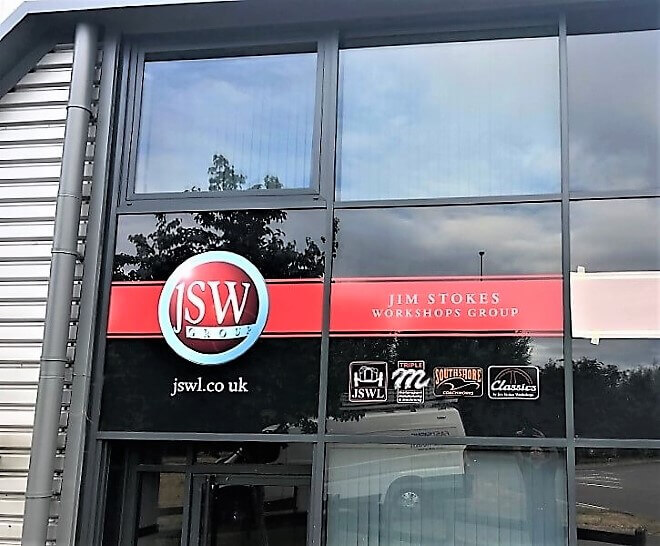 Vinyl
Cost effective, bright and colourful, vinyl is often used for supporting information such as contact details, opening times etc., as opposed to the main panel. Vinyl is a subtle way to include information alongside your main signage. Applied using an adhesive, vinyl signs are also easily changed.
Traditional materials
Aside from the more-considered 'modern' forms of signage material, people often opt to use more traditional materials. All of which come with their own benefits. These include:
Steel and stainless steel that are both highly resistant to corrosion, durable and versatile, often used for heavy duty exterior signage.
Wood is perfect for outdoor, high-end fascias, as well for those who like a more traditional aesthetic sympathetic to their surroundings.
Glass is weatherproof, easy to clean and works well when opting for a clean and clear look, particularly for external use.
Stone, like wood, gives a more natural looking and traditional effect. Hard wearing, it also reassures passers-by with a sense of quality and permanence.
Cardboard, easy to hang, lightweight and easily affordable, is the perfect solution to temporary indoor signage. It is also useful when you have a constantly changing message such as sales offers or weekly promotions.
If you would like to find out more about shop signage for your business, browse the FASTSIGNS website and get in touch if you have any questions.