COVID has become a way of life for everyone. While businesses quickly installed signs at the start the pandemic, these rogue signs can now actually do harm to a business. When adding signs to a pre-existing set of graphics, this creates visual clutter. Because of this, you risk creating confusion and leaving a negative impression with your customers.
Now is the time to purposefully assess your visual communication plan and decide whether your signs are enhancing your environment or hurting your brand. COVID related signs show your customers that you care. Every moment with your customer counts to set you apart from your competition, so why not use a new set of signs as branding opportunities for moments when customers are waiting, etc.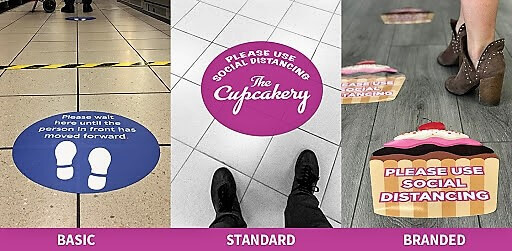 You may think you have everything you need when it comes to COVID related signs, but are they truly integrating with your brand? It may be time to take a deeper look at what your customers are experiencing. You can do this by employing the Good-Better-Best approach: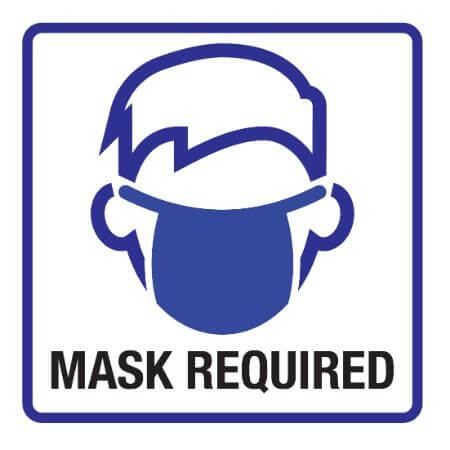 Basic signs
These are signs that get the job done, but generic signs don't enable you to enhance your brand. Basic, simple COVID signs may communicate your message, but they fall flat when they mirror every other business and don't match your brand colours. In addition, the signs you had made for any COVID related needs in March have most likely changed and are probably worn out and need a refresh.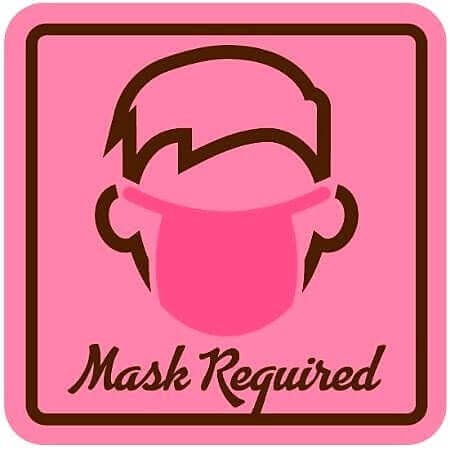 Standard signs
The Standard signs category takes it up a notch by tying COVID-related signs into the brand by choosing colours and logos that compliment your decor. By adding additional colours and brand identifiers, customers are more likely to remember your brand. Yet, there's still one final category that will truly elevate your brand.
Branded signs
Now more than ever, businesses have to get the attention of their customers. You can do that by setting yourself apart with tailor-made graphics. Branded signs are the eye-catching, creative ones with the "wow" factor - the ones people notice because of creativity and talk about. These are the signs that are infused with additional brand statements and content that engages your customers in a COVID-era.
Are your customers coming in contact with your signs in a Good, Better or Best way? Ready to take a closer look at how your COVID-related signs are keeping your customers safe while also tying into your overall visual communications and moving your brand forward?
Our sign experts at FASTSIGNS can help. Call us today!