The Royal Holloway Student Union had developed a new, on campus, shop for their student population, they required interior decor to effectively brand the space with the union's core values and wayfinding signage solutions and help the shop users locate in-store products. As the building was purpose-built, no exterior signage could be used, alternative signage solutions were required to fulfill this role.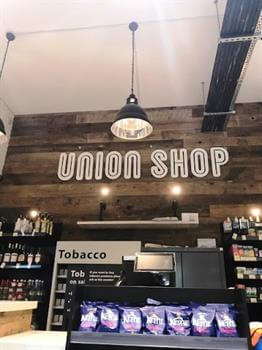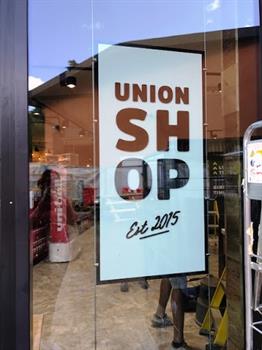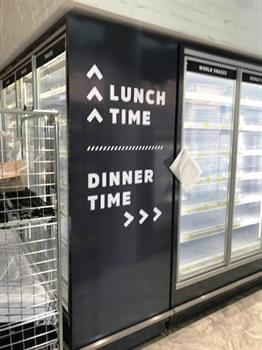 To assist with wayfinding, FASTSIGNS used foamex boards to create general point of sale items, including aisle indicators and racking toppers. Paper strips were created as shelving indicators and lightbox graphics were also employed. Large interior wall graphics were used to consolidate the union's logo, branding and core values. These graphics were placed on large expanses of the available wall to ensure these features became a focal point of the shop's interior decor.
Old equipment, such as an ice cream fridge, was fully wrapped in vinyl to maintain the new aesthetic throughout the shop.
The challenge of branding the new building externally, without using any exterior signage, was overcome through the use of vibrant printed graphics applied to acrylic on hanging wires, positioned just inside the windows to achieve the appropriate exterior branding.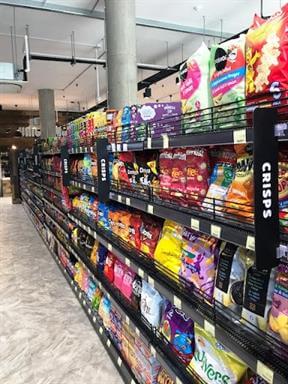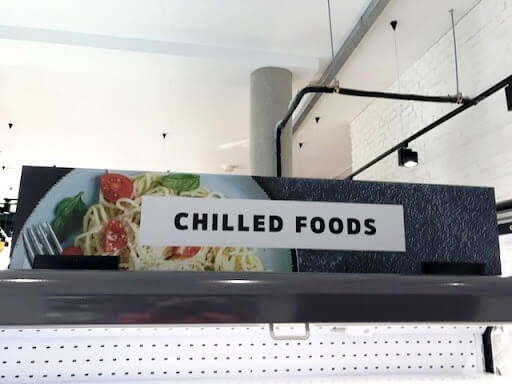 Customers of the student union shop were easily able to locate products within the shop. Furthermore, the effective use of colour in the point of sale displays injected additional visual interest to the interior decor. The Royal Holloway Student Union were impressed with the work and have ordered more signage since this project to help brand other areas of the student campus.