Historically education facilities might have adjudged to be been dull, plain and boring environments, however, in this day and age students who attend schools, colleges and universities expect vibrant and exciting learning environments that encourage innovation, creative thinking and exploratory study.
Schools can assist with this type of modern learning requirement by creating an educational environment that appeals to the student's senses by providing visual cues to help embed student learning.
Utilise wall graphics in classrooms to bring the curriculum to life. Consider how wall graphics depicting the solar system could benefit science lessons or one of Hamlet's soliloquies emblazoned across a wall in an English classroom, the possibilities for providing visual cues that underpin learning are limitless!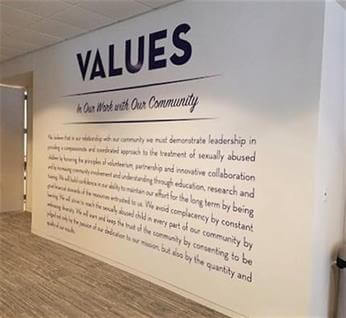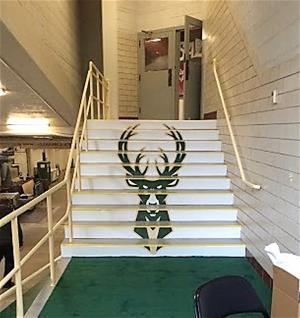 Schools are often a place of belonging, create a sense of community with a comprehensive range of signage that promotes your school logo, moto and colours to create a cohesive education environment, where students are proud to be. Signage can be used on the exterior of the building, on windows, walls, floors, doors, furniture and apparel to create a united visual experience.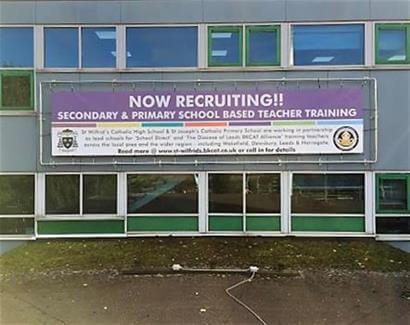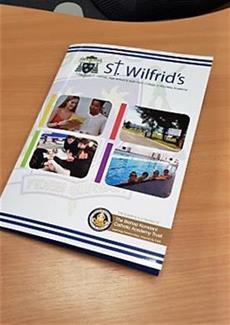 Education facilities aren't all hard work and study, there are often events that celebrate school successes, plays and performances or recruitment events that need promoting to school stakeholders and the local community. Temporary banners, posters, digital screens, prospectuses and flyers are all great signage tools to help promote events.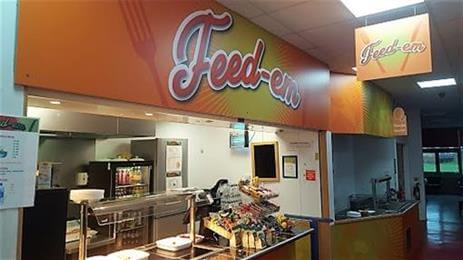 Recreational areas in schools like the cafeteria or recreational rooms can also be places that attract a hub of student activity, these are great places to share important news and updates. Utilise digital screens with animated content that share school updates on sports wins, events and cafeteria pricing.
Signage in schools knows no bounds, the type of signage discussed above simply skim the surface of how FASTSIGNS can incorporate signage into a schools interior decor, to help create an environment when pupils want and are proud to attend.
If you're ready to update your interior decor signage, FASTSIGNS are more than ready to help.