Are you planning an event? Signs and visual graphics entice people to visit your event, direct people using wayfinding and help reinforce your message. Here are examples of four different types of events and the signage used to help spark your imagination for your next event.
1. Seasonal Events: Bentall Centre
The Bentall Centre ran their 'Summer Garden' event, the objective was to bring their visitor's together in order to create a community atmosphere.
The event's visuals had had to reflect the light and relaxed atmosphere of the event. The Summer Garden's location was on the bottom floor of the shopping complex, a variety of direction signs were employed to effectively guide shoppers to the event space. The event received record attendance and positive feedback from the event attendees.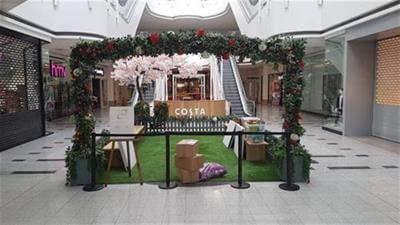 2. Themed Events: Alter Agency
Alter Agency organised a Brazillian themed launch event for their client's footwear range. The Brazillian aesthetic was achieved through the clever use of signs and graphics. At the event's entrance, the staircase which led into the event space was wrapped to emulate Rio's Escdaria Selaron and large photographs of the Brazillian adorned the walls. These photographs became the backdrop for the social media pictures that were taken on the night. Mosaic floor graphics were also used to tie together high and low-level signage together. As the event was only hosted for a few hours, all of the signage solutions were temporary and as soon as the event finished, they were quickly removed, returning the venue to its original state.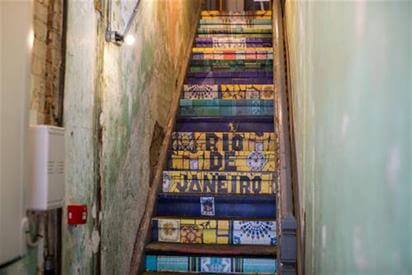 3. Festival Events: Sydney Festival
Every January, the city of Sydney turns into one large venue for the Sydney Festival. Held across the entire city, event signs and graphics need to be able to withstand the weather and traffic. The graphics, wayfinding signs and wrapped stages promoted attractions and performances while directing people around the festival site. Each custom-made solution was installed on existing city structures before the festival and uninstalled immediately after without causing damage.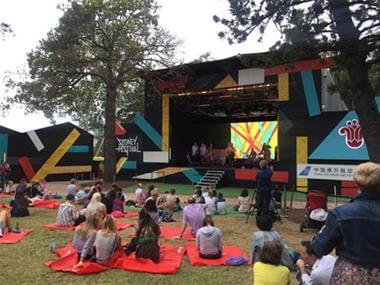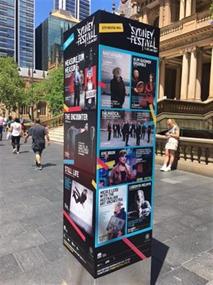 4. Pop-up Event: 12RND Fitness
Before their gym was operational, 12RND Fitness had a pop-up store in a shopping centre. The company utilised promotional materials including custom-designed tablecloths, retractable banners, A-frames with changeable panels, business cards and posters. Due to their effective promotional efforts, their grand opening was successful and the gym received its first 50 members.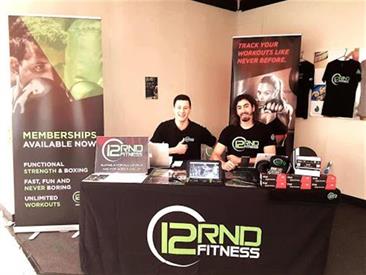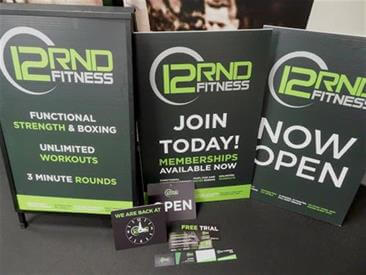 When you're hosting an event, it's important to pique potential attendee interest, help them find what they're looking for and reinforce your event or brand message. Regardless of the size of your next event or the specific goals you have in mind, be sure to plan ahead and incorporate signs and visual graphics at every phase.