While the office is primarily a place for work, many would argue that the look and feel of the work environment is of the upmost importance. It's good for morale and companies that constantly host clients and other visitors will find the office can help make a strong first impression.
There are a variety of ways to brighten up office spaces, and FASTSIGNS can help. We provide a range of services that will not only create a more appealing environment, but will also serve to reinforce your brand and image.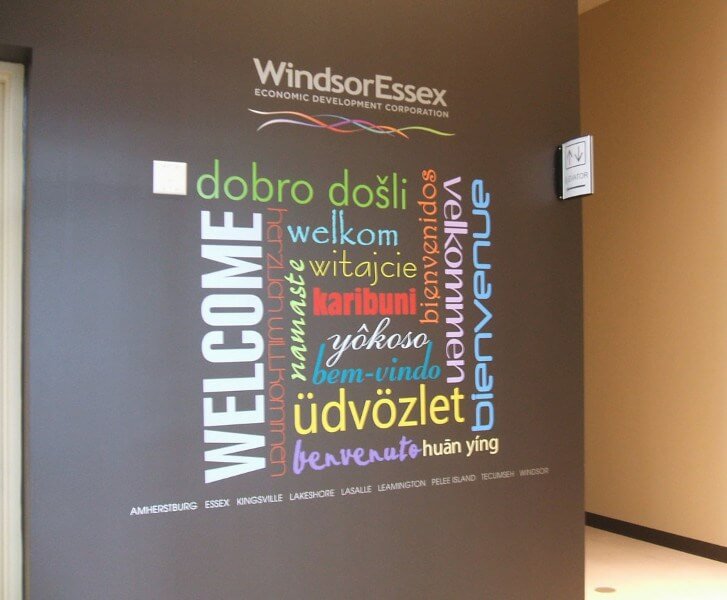 Wall Graphics
Walls are generally quite boring, but here you have the chance to transform them into something more interesting and potentially useful. Wall graphics are great for getting your message across and can help liven up your walls
While many companies choose the sensible route and utilise wall graphics for business-related images, you have the opportunity to really get creative here. You can choose anything you like – animals, people, random shapes – maybe an inspirational quote or two. Take your time and pick something truly unique for wall displays.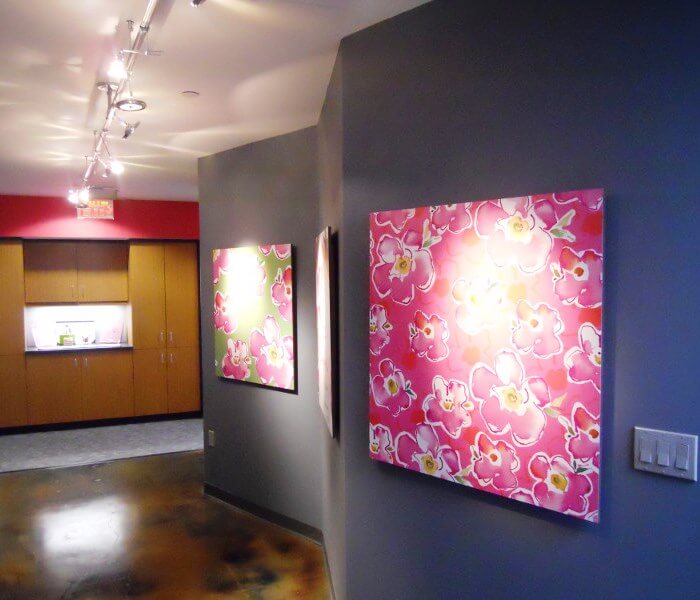 Prints – Fine Art
This is a brilliant way to show people how cultured and sophisticated your company is – displaying fine art without having to spend millions at an auction. These prints allow you to take any image you like, display it on a large canvas and hang it anywhere in the office.
It's possible to take original photographs in high resolutions to bring you a bright, vibrant piece of art that will really bring the room to life. Consider what image you'd like to greet your employees every morning.
Window Blinds
There are very few surfaces that are off limits for printing nowadays. Window blinds can be customised with colours, images and texts of your choosing. Extend your brand and marketing message to the outside world with a company or business logo, photos or artwork at every window to make the place more attractive at the same time.
Transforming the blank canvas of an uncovered window with this flexible product allows you to choose the size, thickness and obviously design of your blind. Not only will print images on window blinds look good, but they'll be practical to keep out the heat and glare of the sun to remain in optimum comfort.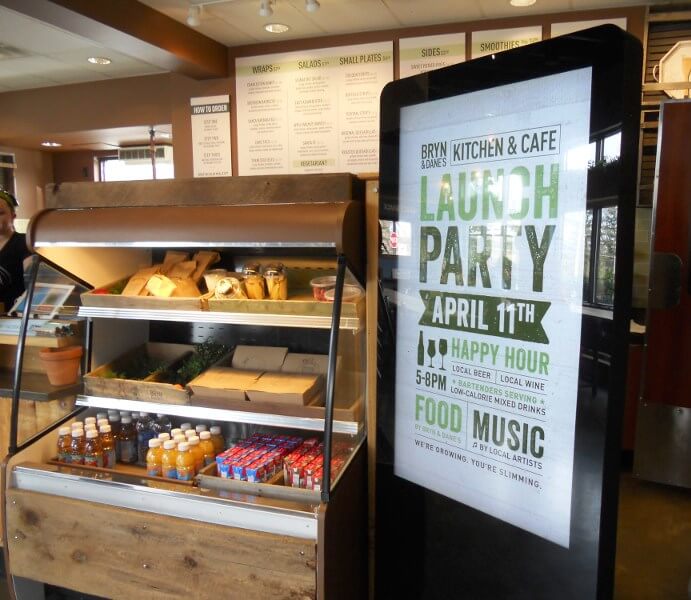 Digital Displays
Modern digital screens including table top, wall mounted and freestanding displays provide an opportunity for you to really show your business has fully immersed itself in the digital age. Digital displays show that your company is modern, forward-thinking and innovative as a business – which is exactly what many potential customers and clients are looking for.
Displays such as these are guaranteed to draw the eye, so you have a real chance to get your message out there. With complete digital solutions for businesses including content creation, scheduling, hardware installation, storage and network management – what more could you need? Read more about how digital
To discover other ways in which you can improve the look of your office, check out our interior décor page.