Novuna Consumer Finance
---
Signage to Deliver Brand Transformation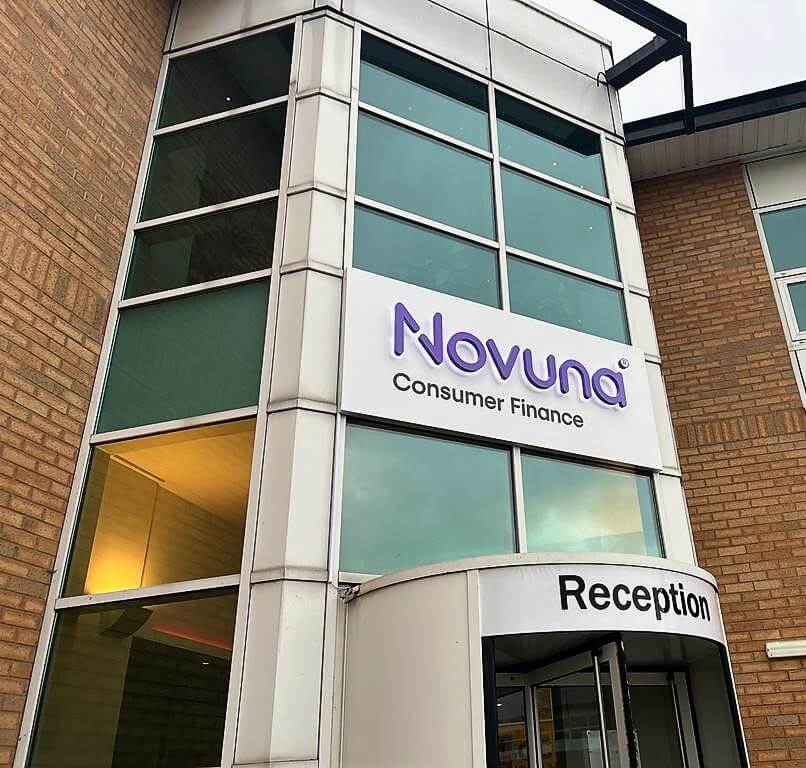 The Challenge
When FASTSIGNS® previous customer, Hitachi Capital Business Finance decided to rebrand to Novuna Customer Finance, they needed their signage to transform their office space and help reassure staff, customers and stakeholders as they navigated the rebranding process.
The Solution
FASTSIGNS helped Novuna to strip out any historical branding and created a blank canvas for the new signage. The brand's new colour scheme, which featured an unusual but fresh lilac Pantone, was a world away from the old branding. This helped the new signage to really stand out.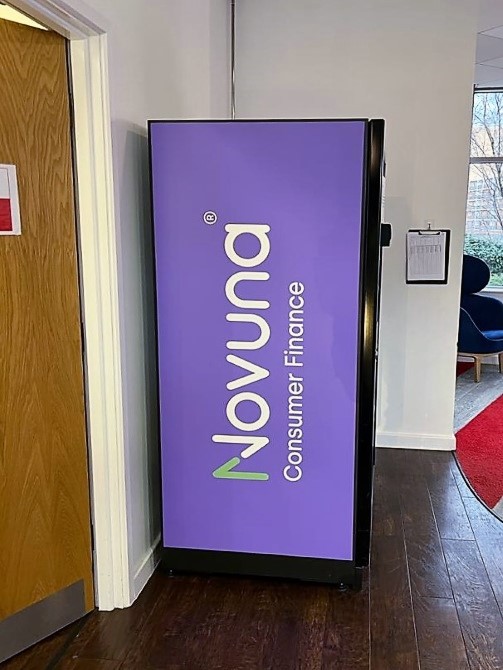 FASTSIGNS created three external building signs, made from aluminium sign trays and featuring illuminated lettering, which was installed at height and works effectively at identifying Novuna's location from a distance. FASTSIGNS also provided a white totem sign, positioned on the perimeter of their facility, and parking signage which ably directs customers to the entrance of their office.
Internally, the signage installed acted to embed the new branding to create a brand identity within the office space but to also assist with the functionality of the open-plan office alongside wall graphics
positioned on the office walls showcasing the new branding on a large scale. More bespoke locations
were also utilised to display the new brand assets.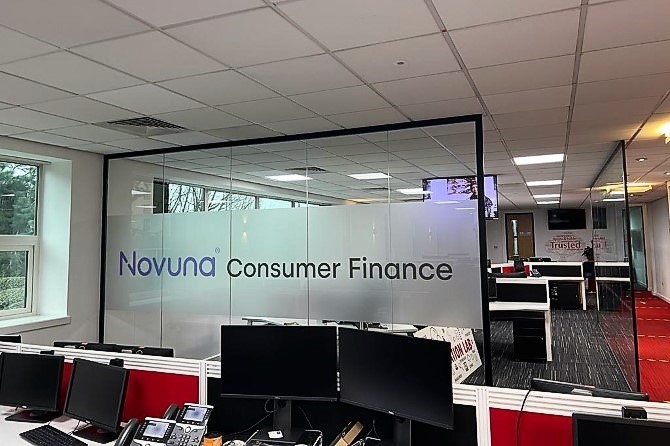 One such location included wrapping the office vending machine in the new vivid lilac colour. FASTSIGNS also installed window graphics utilising frosted vinyl on glass partitions in the office, to help create a platform for even more branding but to also offer privacy features too, creating a differentiation between key areas of the open plan space.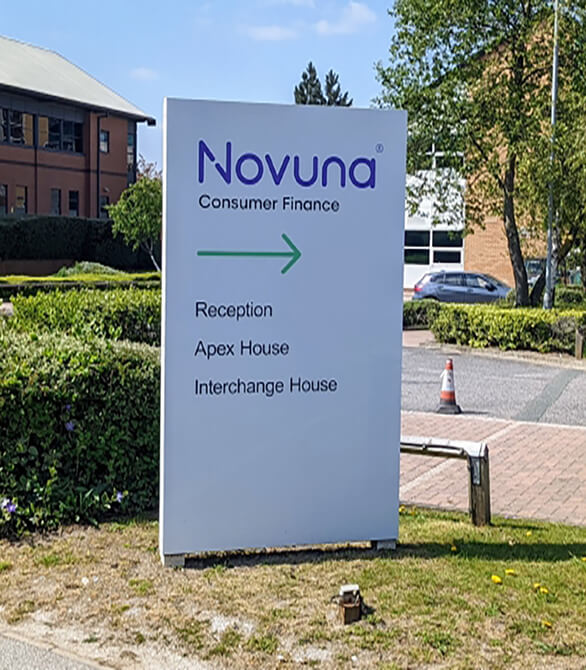 The Result
FASTSIGNS helped Novuna Consumer Finance to transform its operational office space, creating a setting which confidently showcases its new branding, helping customers, staff and visitors to identify and understand its new brand position.
*This project was completed by FASTSIGNS of Leeds.