Apex Self Storage
---
Multi-site Branding Creates a Regional Impact

The Challenge
Apex Self Storage initially contacted FASTSIGNS for a single vehicle graphic. After further conversation, FASTSIGNS® identified opportunities to help Apex brand a new location. Once those signs were in place, a full rebrand of seven further sites followed.
The Solution
FASTSIGNS recognised signage opportunities across the entire Apex property portfolio. The installation of the new signage would create branding opportunities, enhance the perception of the brand in the North-East and Manchester regions and attract new customers. At each site, a thorough survey was conducted to identify signage requirements and locations.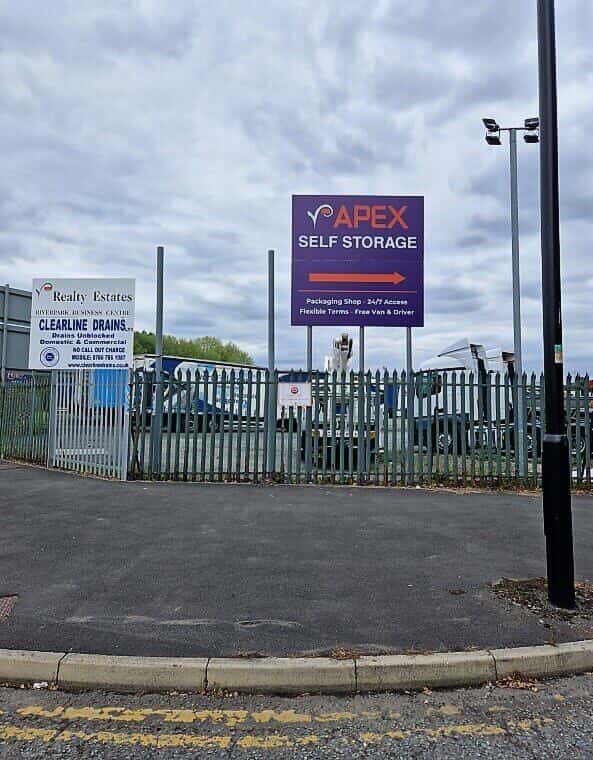 FASTSIGNS recommended and installed a multitude of signage across each site, tailored to the available space and fixtures, whilst prioritising brand consistency. The signage solution included vehicle graphics to help share the branding in each location's wider community. Aluminium hoarding panels were used to create opaque security features at inner city locations.
Post and Panel signage and large format billboards were used to create directional and informational signage. Exterior building signages made for each site included illuminated fascias and lettering positioned, proudly showcasing Apex's branding above entrances. Informational signs displaying opening times and contact details were utilised to enhance the ease of use for patrons.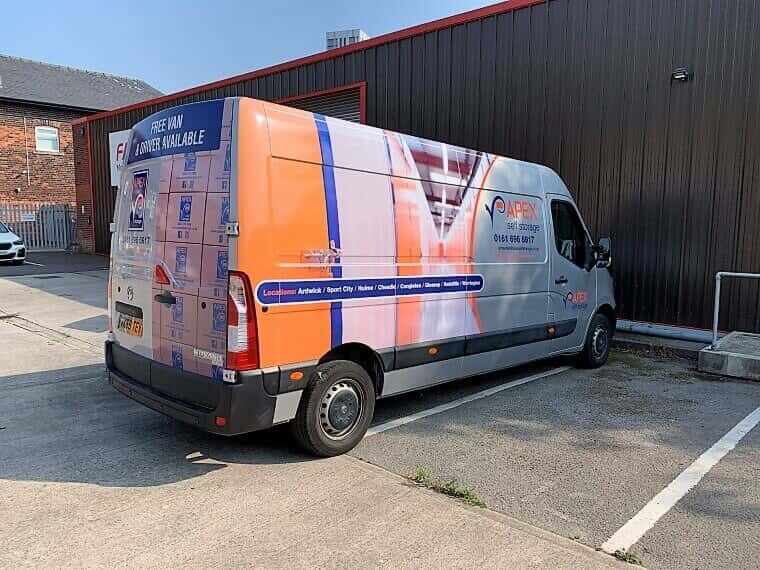 The Result
The signage provided helped Apex to create a consistent brand aesthetic across multiple locations, which was sympathetically tailored to the fixtures of each site. The installation has helped attract new customers and enquiries to the business.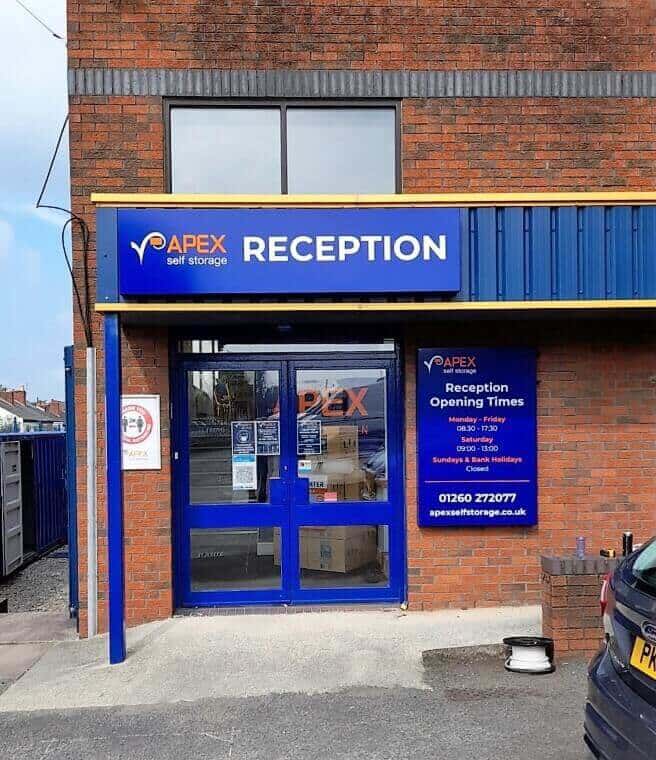 *This project was completed by FASTSIGNS of Manchester.