One of the leading figures in the UK franchise industry has cemented his expertise with an accreditation from the British Franchise Association.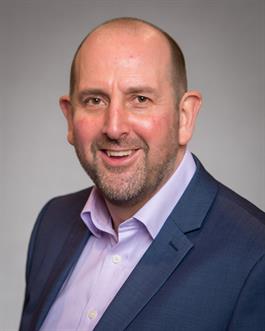 John Davies, UK managing director of international firm FASTSIGNS, has become a Qualified Franchise Professional (QFP) after successfully completing the training programme. To gain the accreditation, he attended numerous seminars and industry events, later demonstrating his knowledge before a panel of judges.
With an international network of 660 centres, FASTSIGNS is in the top 100 franchise companies in the world. Across the UK, there are now 21 centres delivering a mix of digital and print signage.
John, who has been in his role since 2015, said that he was proud of all the recent FASTSIGNS achievements – which include opening the UK's first co-branded centre and assisting this centre to exceed its year one performance targets, exceeding 2016's new centre opening targets and exceeding budgeted 'year on year performance targets' across the UK centres.
Describing the qualification, he added:
"The status of a qualified franchise professional will provide the FASTSIGNS network with further confidence and belief in my experience and capabilities in the franchising industry. It also provides reassurance that I can offer exemplary support advice and development opportunities.
"Undertaking the QFP qualification has allowed me to hone my skills as a franchise professional, while bringing an additional level of dynamism to tackle the challenges those in the franchise sector might face."
Qualified Franchise Professional (QFP) training is suitable for a wide range of people in the industry, including franchise sales professionals, directors, managers and support staff.
For further details on FASTSIGNS, including opportunities for franchisees, visit www.fastsigns.co.uk. More information on QFP is available at www.thebfa.org.