The UK support centre of international signage franchisor, FASTSIGNS has relocated their UK support centre within the county town of Staffordshire and is now operational from the 1st of October 2019.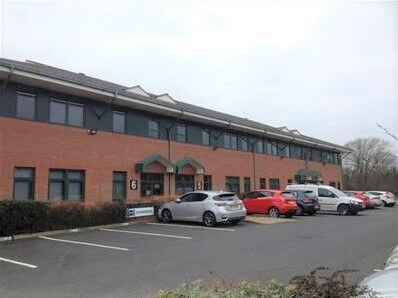 The office move to the Greyfriars Business Park facilitates planned growth for the FASTSIGNS UK network and creates a centralised location for the franchisor to successfully support their signage-focused network that continues to prolifically open new businesses across the UK, with plans to expand into all areas of the United Kingdom, where available markets permit.
The new office facility, which includes extensive meeting space, will also provide an office environment that is conducive to the franchisor's operations. The meeting rooms will create a centralised hub for franchisees and centre employees to attend meetings and training sessions, including events hosted by visiting signage specialist from the FASTSIGNS Head Office, located in Dallas, Texas.
FASTSIGNS UK Managing Director, John Davies comments on the move. "The relocation of the FASTSIGNS UK support office has been a priority for the business since it became clear that we had outgrown our previous location. The move enables the UK franchise corporate support team to provide enhanced capabilities to our network of 23 franchisees, located across the UK."
"We are excited for our support operation to be located in Stafford," continues John. "The central location within the UK and the office's proximity to motorway and rail links will be a real benefit to our network. Stafford is also an area that has and is continuing to benefit from investment and with Stafford serving as an important junction on the first phase of the HS2, we expect an influx of activity and regeneration in the area.
The FASTSIGNS UK Support Centre's new address is Unit 6a, Greyfriars Business Park, Frank Foley Way, Stafford, ST16 2ST
About FASTSIGNS:
FASTSIGNS International, Inc. is the worldwide franchisor of over 700 independently owned and operated FASTSIGNS® centres in nine countries including the US, Canada, England, Saudi Arabia, UAE, Grand Cayman, Mexico, Chile and Australia (where centres operate as SIGNWAVE®).
FASTSIGNS locations provide comprehensive sign and visual graphic solutions to help companies of all sizes and across all industries attract more attention, communicate their message, sell more products, help visitors find their way and extend their branding across all of their customer touchpoints including décor, events, wearables and marketing materials.
Learn more about signs and visual graphic solutions or find a location at fastsigns.co.uk. Follow the brand on Twitter, Facebook or on LinkedIn. For information about the FASTSIGNS franchise opportunity, contact John Davies (john.davies@fastsigns.com or call (017) 852-5314 x0).